Bachelor of Arts
Music
This direct entry program is a great option for students who are gifted in the performing arts and want to develop these gifts in a Christian environment.
Grow as a musician while also studying Bible and theology, Christian ministry, and the arts and sciences. Gain experience performing in different styles and settings, both in ensembles and as a soloist.
Benefit from a supportive environment both on and off the stage and high-level classical training that will help you develop into a more skilful and confident musician. Apply now to begin your BA Music.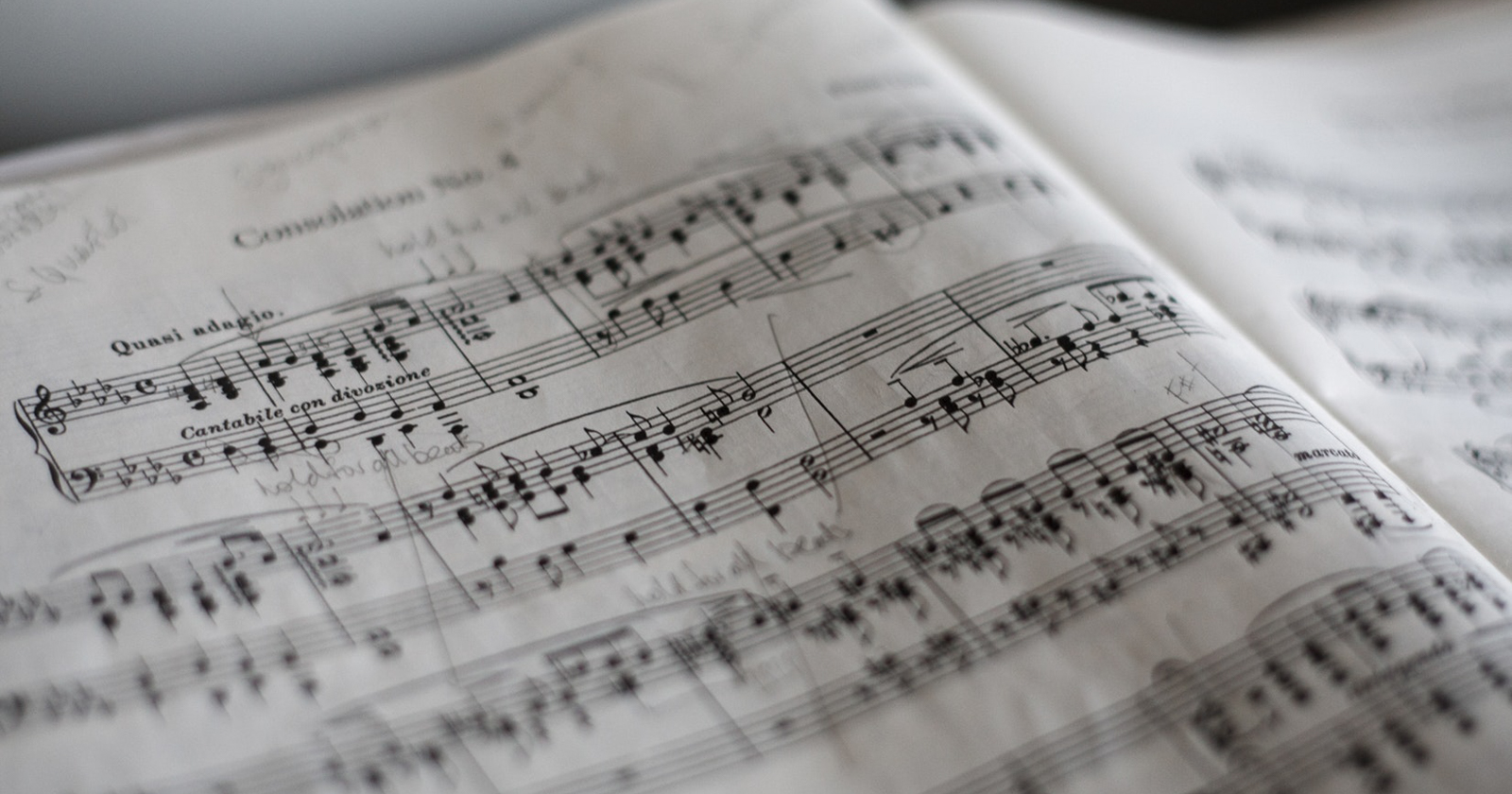 Put it into practice
In our small-but-vibrant musical community, every student gets the individual training and the performance opportunities they need to grow as a confident artist in a variety of settings.
Broaden your horizons
Study music from a theoretical, practical, historical, and biblical perspective. Take classes that help you discover new ways of understanding music, new styles and sounds, and your own giftings.
Learn together
Briercrest Music students form a close-knit cohort that studies, rehearses, and performs together. Benefit from the support and feedback of peers, whether in master classes or around the practice rooms.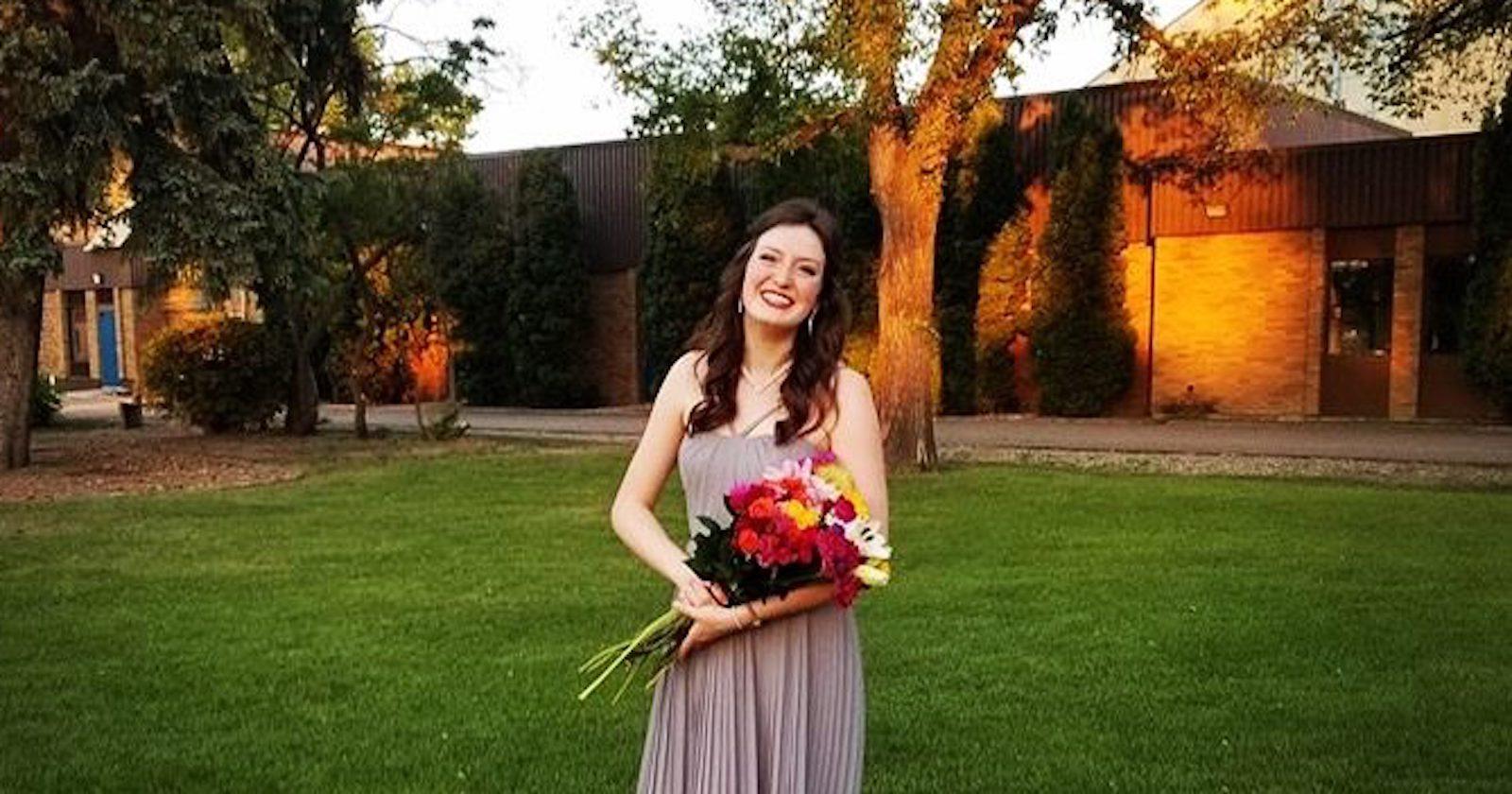 Sheridan Clifford
('18)
Here you will not only receive some of the highest quality education in the country, you will also receive that education within a supportive community—a musical family that is continually oriented towards Jesus, mission, and eternity.
The BA Music is a direct entry program designed for those who are naturally gifted in the arts (music, drama, etc.) and who desire to develop these gifts while broadening their education with courses in Bible and theology, Christian ministry, and courses in the arts and science. Students who desire further study in music may also opt to complete a performance concentration in voice, piano, musical theatre, or instrumental.
Successful graduates from the BA Music will have gained a breadth of learning that allows for a wide array of ministry, career, and academic choices.
Although this is a direct entry program, an assessment will be taken at the end of the second year to determine suitability for continuation in the program.
Outcomes
Graduates of the BA Music will be able to:
Demonstrate proficiency in at least two skill-based, or academic, disciplines in music.
Exhibit a mature understanding of the history of music in the church and western culture.
Understand common practice in western music theory.
The BA Music requires 42 credit hours of study in Music plus 3 credit hours of cognate requirements with a minimum requirement of 24 credit hours at 300+ level within the context of a 120 credit hour degree.
Credit Hours:
120
I. Required Courses (33 credit hours with at least 12 credit hours at the 300+ level)
Theory Requirements (9 credit hours)
MUS 115 Musicianship I
MUS 116 Musicianship II
MUS 206 Musicianship III or MUS 301 Contemporary Musicianship


History Requirements (9 credit hours)
FIN/MUS 216 History of Western Music I
FIN/MUS 217 History of Western Music II
FIN/MUS 316 History of Western Music III


Applied Requirements (15 credit hours)

MUS 098 Piano Proficiency (pass/fail) - Piano Proficiency

This requirement must be completed before the student begins their second year of study in the BA Music program.
The successful completion of this requirement is necessary for acceptance into a Performance concentration.


Applied Lessons requirements (6 credit hours)

BA Music: 4-6 on major instrument, 0-2 on other instrument/voice (total of 6)
BA Music, Performance Specialization: 2 additional applied lessons on major instrument/voice


Ensemble requirements (6 credit hours)
Students commit to ensembles for the whole year, therefore in multiples of 2

BA Worship Arts: 2-4 small, 2-4 large (total of 6)
BA Music: 0-4 small, 2-6 large (total of 6)
BA Music, Performance Specialization: 0-2 small, 4-6 large (total of 6)
AA Music: 0-2 small, 2-4 large (total of 4)


MUS 323 Conducting I
II. Electives (9 credit hours with at least 6 credit hours at 300+)
Students must select electives from the following courses:
Applied Lessons (2 credit hours maximum)
Ensembles (2 credit hours maximum)
COMM/MUS 203 Recording Arts I
COMM/MUS Recording Arts II
MUS 130 Basic Voice (2 credit hours)
MUS 140 Basic Piano (2 credit hours)
MUS 160 Live Sound and Production
MUS 206 Musicianship III
MUS 260 Introduction to Electronic Music
MUS 301 Contemporary Musicianship
MUS 310 Songwriting
MUS 314 Counterpoint
MUS 324 Conducting II
MUS 330 Vocal Master Class I
MUS 340 Musical Theatre Workshop
MUS 345 Lyric Diction
MUS 350 Keyboard Improvisation
MUS 363 Advanced Electronic Music
MUS 401 Vocal Pedagogy
MUS 402 Piano Pedagogy
MUS 403 Instrumental Pedagogy
MUS 410 Vocal and Instrumental Arranging
MUS 424 Conducting III
MUS 430 Vocal Master Class II
MUS 434 Senior Recital (1 credit hour) (subject to faculty approval)
MUS 429 Music Internship
WA 411 Arranging for Worship Teams
WA 420 Worship Leadership
III. Cognates (3 credit hours)
One course selected from:
Approved Modern Language
ENG 110 Introduction to Poetry
FIN 110 Introduction to Fine Arts
THEA 221 Acting I
THEA 222 Acting II
THEA 340 Musical Theatre Workshop
THEO 301 Worship in the Christian Tradition
PRT 400 Senior Portfolio (non-credit)
SL 1-6 Service and Experiential Learning (non-credit)
In addition, all Bachelor of Arts degrees require the completion of Briercrest's core curriculum.
Faculty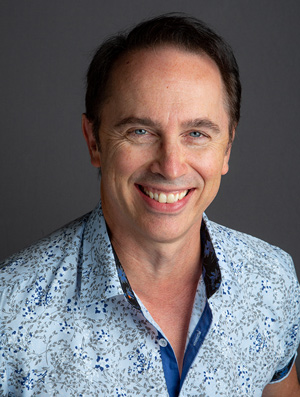 Ron de Jager DMA
Professor of Music and Voice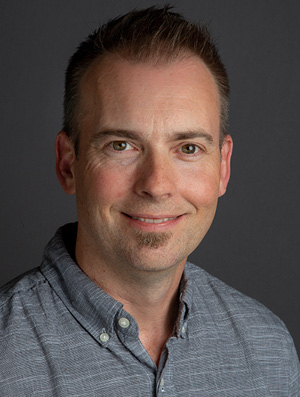 Geoff Dresser DWS
Assistant Professor of Worship Arts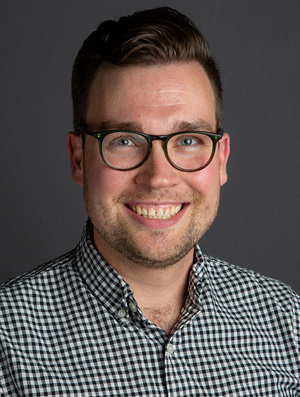 Christopher Kayler DMA
Assistant Professor of Music
You may also be interested in
Your Future
Possible Careers
Choir/orchestra director
Performer
Private instrument teacher
Film scoring
Potential Graduate Programs
Master of Music Performance
Master of Fine Arts
Master of Music
MSc Speech-Language Pathology