NOW OPEN: Early Admission Scholarship Draw
Students who are beginning grade 12 and submit a complete application to Briercrest College between August 21 to September 29 will automatically be entered into a draw where they could possibly win one of three scholarships valued at $1,000, $1,500, and $2,500!
Once the submission deadline for the Early Admission scholarship draw (September 29th) has passed, the draw will take place where three winners will be randomly selected to receive one of the three Early Admission scholarships.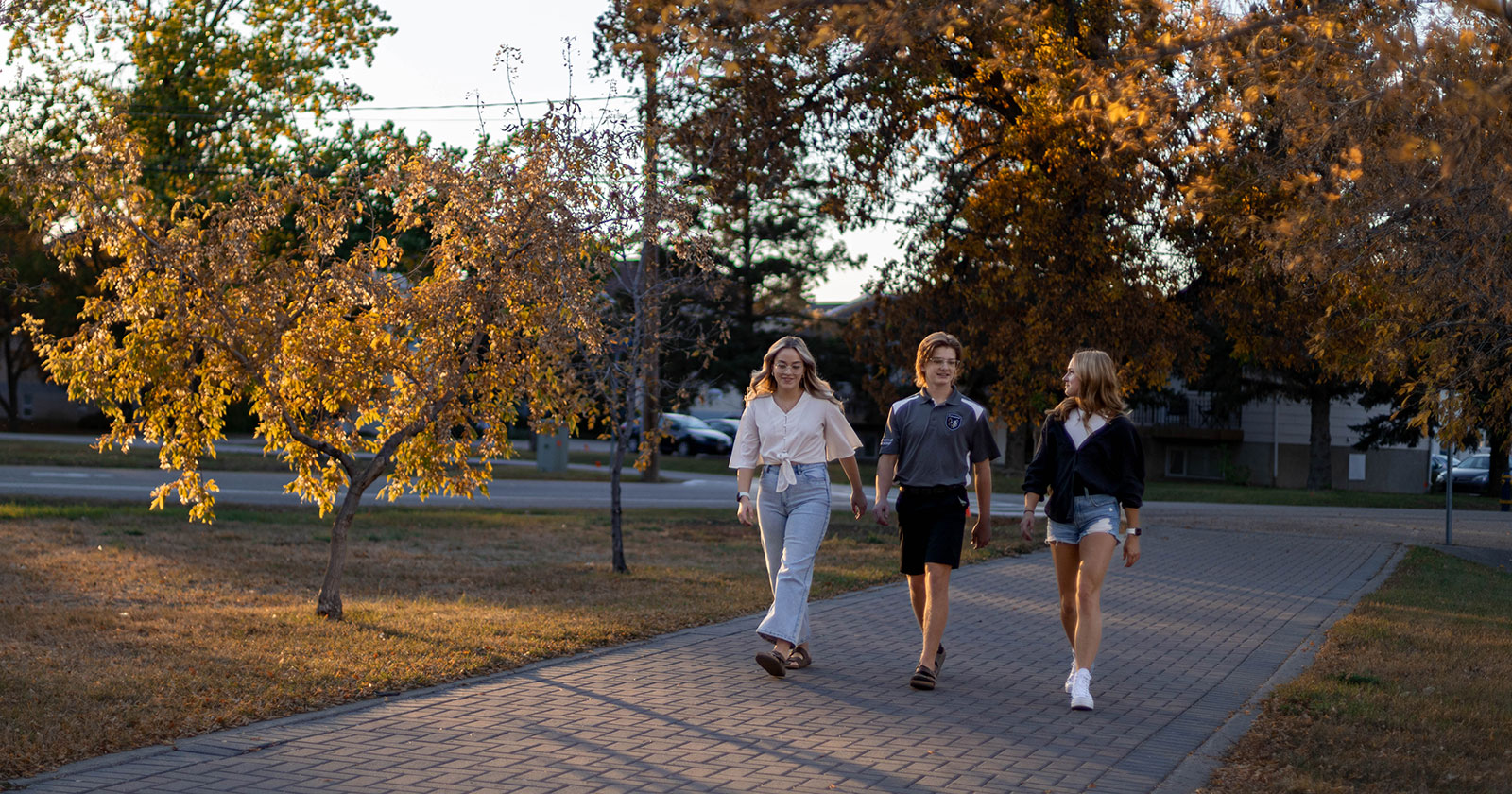 If you're interested in applying to Briercrest College but haven't finished high school yet, why not consider applying for early admission?
Students who apply the summer before their grade 12 year are automatically entered to win one of three early application scholarships valued at $1,000, $1,500, and $2,500!
Early applicants are the first to know about things like scholarship opportunities and course registration, so don't miss out on this opportunity!
Here are the steps you need to take to apply early to Briercrest College.
Review admissions requirements
Applicants who meet the early admissions requirements are accepted under the condition that you'll fulfill the regular admissions requirements after graduating from grade 12. Early admission is available to high school students with a minimum 75 percent average in five approved grade 11 courses which must include at least one academic English course (with a grade of at least 65 percent).
As you begin your application, take a quick look at the full admissions requirements and find out specific details about the admissions process.
Complete online application
When you're ready to apply, fill out the Online Application Form.
Submit documents
Send us a transcript of your final grade 11 marks and a list of all the courses you're currently (or planning on) taking during your final year of high school.
Send documents to: 
Attn: Enrolment Services
Briercrest College and Seminary
510 College Drive
Caronport SK  S0H 0S0
Please take note of the following:
Preliminary (early) offers of acceptance will be issued starting in September for the following fall semester.
If applying for the fall semester, you must send us your final high school transcripts before July 31 to have the "conditional" removed from the admission offer.
The Academic Services office at Briercrest reserves the right to request additional information from any applicant.
Scholarship rules:
In order to be eligible for the early admission scholarship, you must apply by September 29, 2023.
Early applications will be processed and receive preliminary acceptance before winners are drawn. Only applicants that are awarded a preliminary acceptance will be eligible. 
Early admission scholarships can only be applied to the next start term (Fall 2024).