Athlete profile: Karym Coleman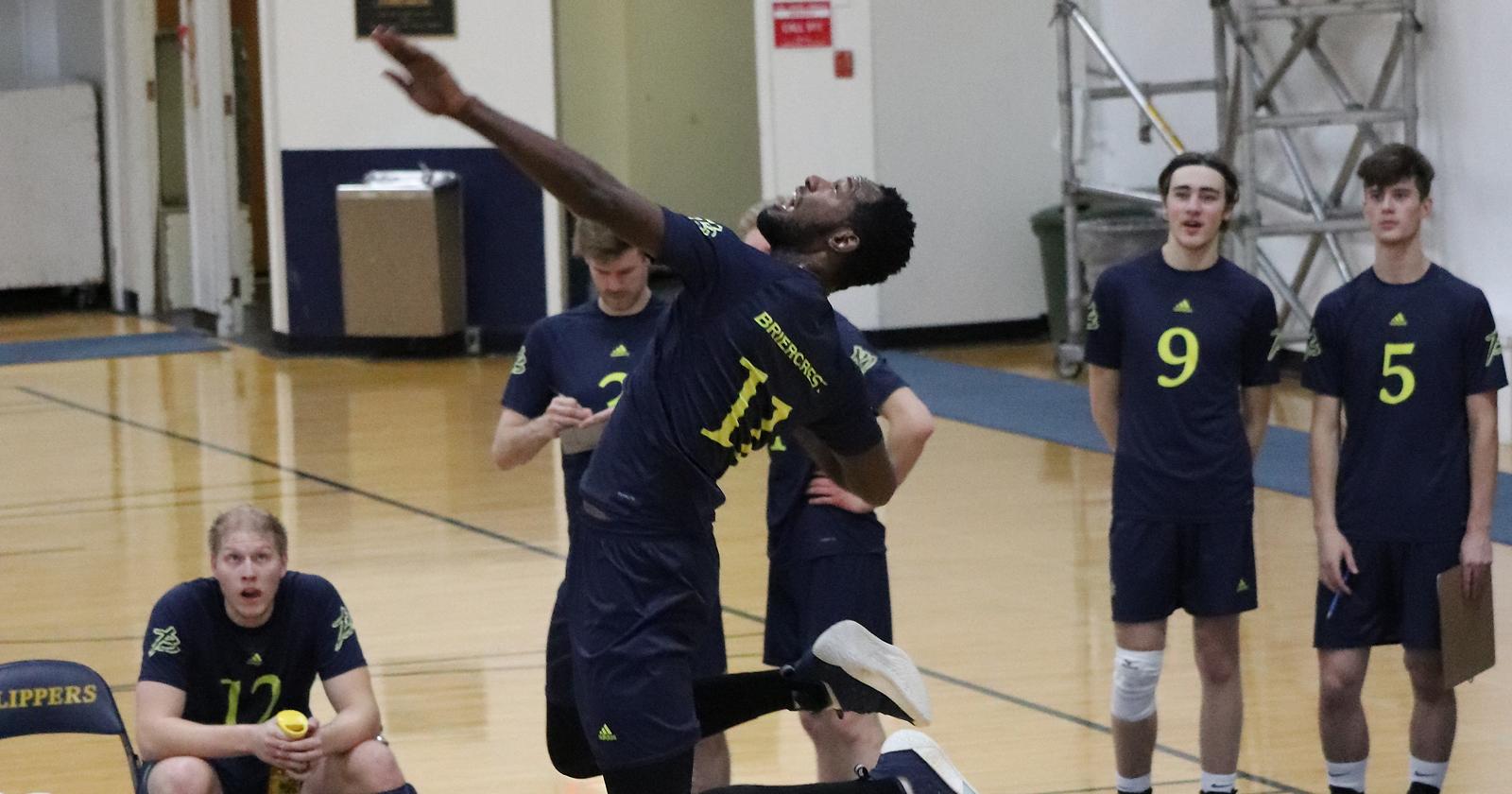 Athletes tend to stand out on the Briercrest campus; from the constant presence of Clipper team gear, to travelling in groups, to the sheer physical size of a lot of them, it is usually quite easy to pick a Briercrest athlete out from the crowd. Then there are the athletes that are impossible to miss in any crowd, like Karym Coleman. That could be because of his imposing stature and frame (standing at 6'5 he is one of the tallest people in Caronport) or it could be because of the pure joy and good-naturedness that seems to radiate from Karym anytime he enters a room. In the few conversations I have had with him, whether it was in the gym or at school or working on a business project in the Skyline, he has always had a smile on his face. But I guess that makes sense. After all, he has got a lot to smile about: he is coming off a dominant season in which he won ACAC POY and was named an All-Canadian, one of his best friends from Belize is joining the Briercrest basketball team next year, and he is finally getting used to -40 weather.
It would be fair to say that Karym's path to playing at Briercrest College has been an abnormal one. Most athletes here tend to be from one of the Western provinces, fresh out of high school and looking for a place to continue their athletic career while growing in their faith. Karym, on the other hand, was working as an operations officer at a bank in Belize. A chance encounter served as the spark for the idea of Karym coming to Briercrest; after playing at a tournament in Nicaragua, Karym was referred to the program by a teammate who was referred by Javier Alvarez, another of Coach Nigel Mullan's stellar international imports. A connection was made and at that point, a theme of connecting began to emerge. In fact, Karym admits that at first, he was not even sure that it would be the ideal situation, but he was convinced to come as he saw the potential for himself and his fellow Belizeans to make international connections. Thankfully for everyone involved, that is exactly what has happened. Karym connected with Coach Nigel and his wife Natalie, so much so that he now feels comfortable calling them "Uncle Nige and Aunt Nat." The effects of Karym's ability to connect two seemingly unrelated worlds has been felt outside of the volleyball program as well; Men's basketball coach Shane Sowden just recently signed Alex Ariola out of Belize City, a fantastic prospect and someone that Karym considers to be his little brother. At that time when Karym was making his decision about attending Briercrest, he could have easily just looked at it from his point-of-view, thinking only of what it would do for him personally. Instead, his selfless, servant-attitude was evident in the way he considered the ramifications of attending Briercrest for those who would come after him; now, his dream of building "a network to help other like myself" has come true and amidst that process, he has accomplished an incredible amount on the court as well.
It is one of the best parts about being a Briercrest athlete: being able to warm-up for practice while Karym Coleman puts on an absolute show during Men's volleyball practice. As you are laying on the floor stretching, you don't even need to look up to know Karym has just delivered a kill; the shaking of the ground and the bouncing of your head off the floor tells you all you need to know. It really is a sight to see from the sidelines so it's hard to imagine what it must be like for the other teams in the ACAC to have to fall asleep the night before a game against Briercrest knowing that they will have to face a nightmare of a matchup in Karym. His stats speak for themselves. He won the ACAC player of the year award and was named to the All-Conference team this; his in-game performance has been incredible and the obvious next step is for Karym to be able to lead his team to an ACAC championship. Karym said it best himself: "It's nice to have individual accolades, but it's not half as sweet as winning a championship with your team. That is the end goal. People remember teams, not individuals."
Spoken like a true leader who understands that the connections that come with winning a championship as a team is far more valuable than what any one person can accomplish on their own.