Men fall short to Lethbridge
Posted: November 16, 2019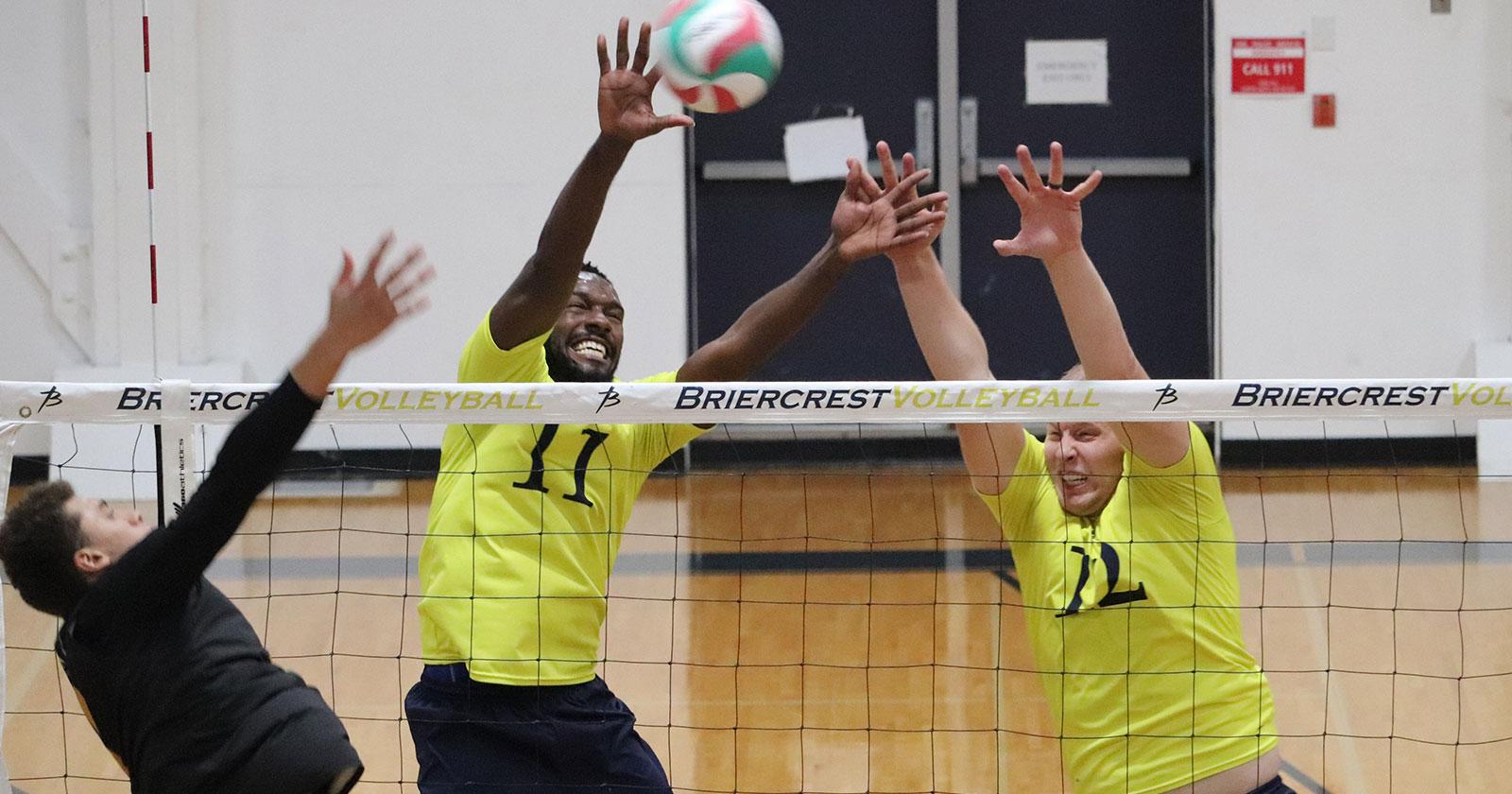 The Men's volleyball team took on the Lethbridge Kodiaks in the game Friday evening, the outcome of the game was a Kodiaks win in four sets.
Starting the first set was a tight back and forth game between the two teams. But near mid-set Lethbridge pulled ahead and took the set 25-18.
In the second set, Briercrest pushed to comeback to win the next set. The Kodiaks stayed neck and neck with the Clippers and halfway into the second set the score was 16-16. Into the end of the set, the score was 25-25. But the Clippers stole the set winning 27-25, #11 Jadon Ward for Briercrest finished up the set with a fantastic kill.
In what would be a turnaround set for the Kodiaks, they came out and picked up synergy. And they accomplished this in the set, lugging ahead of the Clippers finishing the set 23-25 in a huge team effort.
In the fourth set, both teams came out strong. It was back and forth action all the way coming down to who would make more errors. The score was tied 19-19 and the Kodiaks eventually pulled ahead winning the set and also the match. Making for a Kodiaks victory 22-25. The final scores were 18-25 / 27-25 / 23-25 and 22-25.
Player of the game for the Clippers was #11 Karym Coleman with an ace, 20 kills, 1 block and 6 digs. And for the Kodiaks #18 Carter Hansen was player of the game with 20 kills, 3 blocks and 4 digs.
"It was a hard-fought game, unfortunately not the result we wanted. But tomorrow will be better, and we will be in full effect" -Karym Coleman