Women sweep Niagara in 3 sets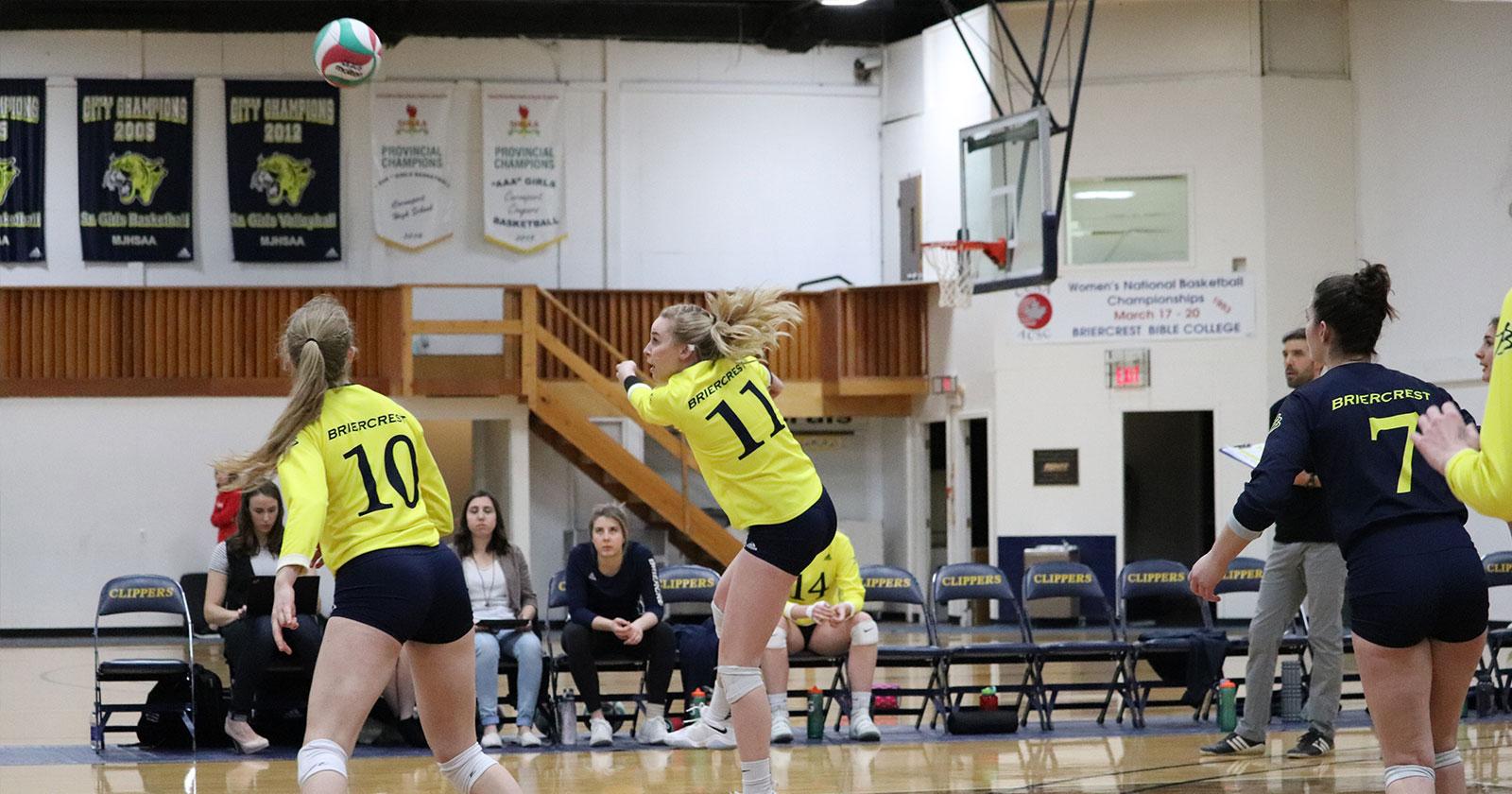 Welland, ON- Coming off a tough game last night, the women were looking to advance themselves into the bronze medal round by beating host team Niagara College today. Niagara, who finished 2nd in their OCAA conference this season challenged the girls in game 2; however, Briercrest pushed ahead and won in 3 straight sets (25-18, 25-18, 25-15).
After a back-and-forth start to the first set, Briercrest began inching ahead over Niagara. The girls capitalized on Niagara's service errors and held them off heading into latter part of the set. After a few exceptional blocks from #9 Mia Harder and #12 Faith Buhler, Briercrest were able to increase their lead and put a 5-point difference between them. Finishing off the set, #12 Justine Collin helped to control blocks against Niagara that lead to a 25-18 win.
Early into the second set, Niagara found their edge and took the lead for the first time in the match. While Briercrest was steady in their blocks and kills, Niagara fought to not let the set slip away from them. Unfortunately for them, Briercrest continued to dominate at the net and control their blocks to slowly increase their lead. Briercrest won the set 25-18 again, led by #3 Becky Garner who finished with 16 kills overall.
Heading into the final set, Briercrest advanced to a healthy 5-point lead over Niagara with multiple service aces from #10 Mikayla Benterud and #3 Becky Garner. Although Niagara took advantage of a few line balls, Briercrest steadily increased their lead to finish the set 25-15. Player of the Game for Briercrest was #3 Becky Garner who had 16 kills and 9 digs.
Briercrest advances to the next match in the bronze medal round, they play tomorrow at 10am against Douglas Royals.