Men defeat SAIT in weekend sweep
Posted: February 10, 2019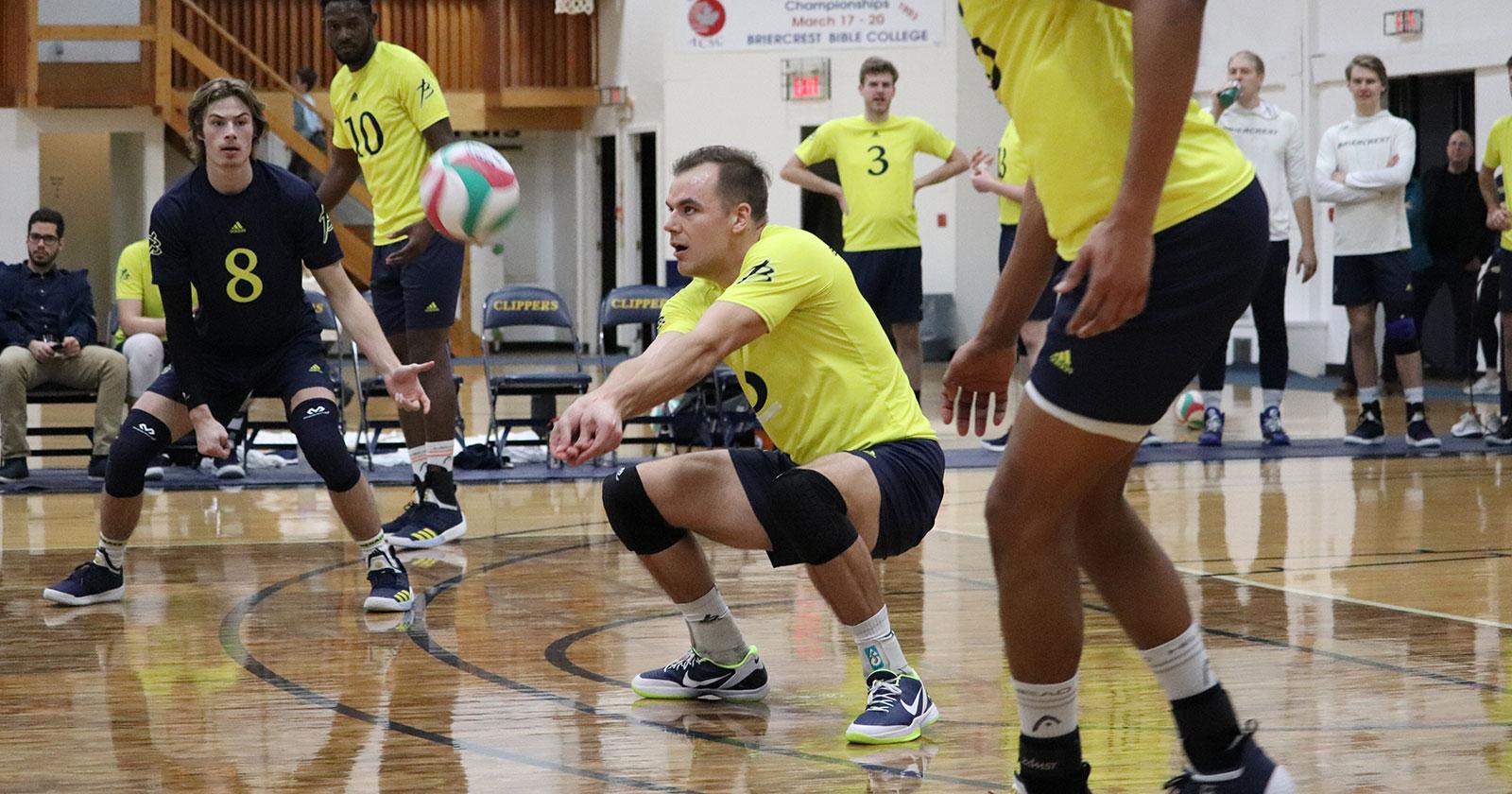 The Clippers played huge against the Trojans, playing an amazing game and sweeping the Trojans in three sets.
The first set was a very back and forth match so far, the teams took each other all the way to 25-22. The result was a set win for the Clippers.
In the second set, the Clippers kept their fire and took a lead on the Trojans early on in the set. Briercrest was able to keep their lead and finished the set 25-19. In what would be the last set of play, the Clippers were ruthless and finished the set off 25-21. The final scores were 25-22 / 25-19 and 25-21.
Player of the game for the Clippers was #5 Mitch Erickson with 4 digs, 7 kills and an ace in what would be his last home game in the regular season for the Clippers. Mitch played 4 years of his college eligibility at Briercrest and 1 year CBC. Currently Mitch is 11th in the league for Kills with 224 this season and 5th overall total attacks.
The men's team is heading to Ambrose University for their final games in the regular season before playoffs. Catch the game at ACACTV.ca.