A Briercrest Christmas: Welcoming the Holiday Season
Posted: November 27, 2018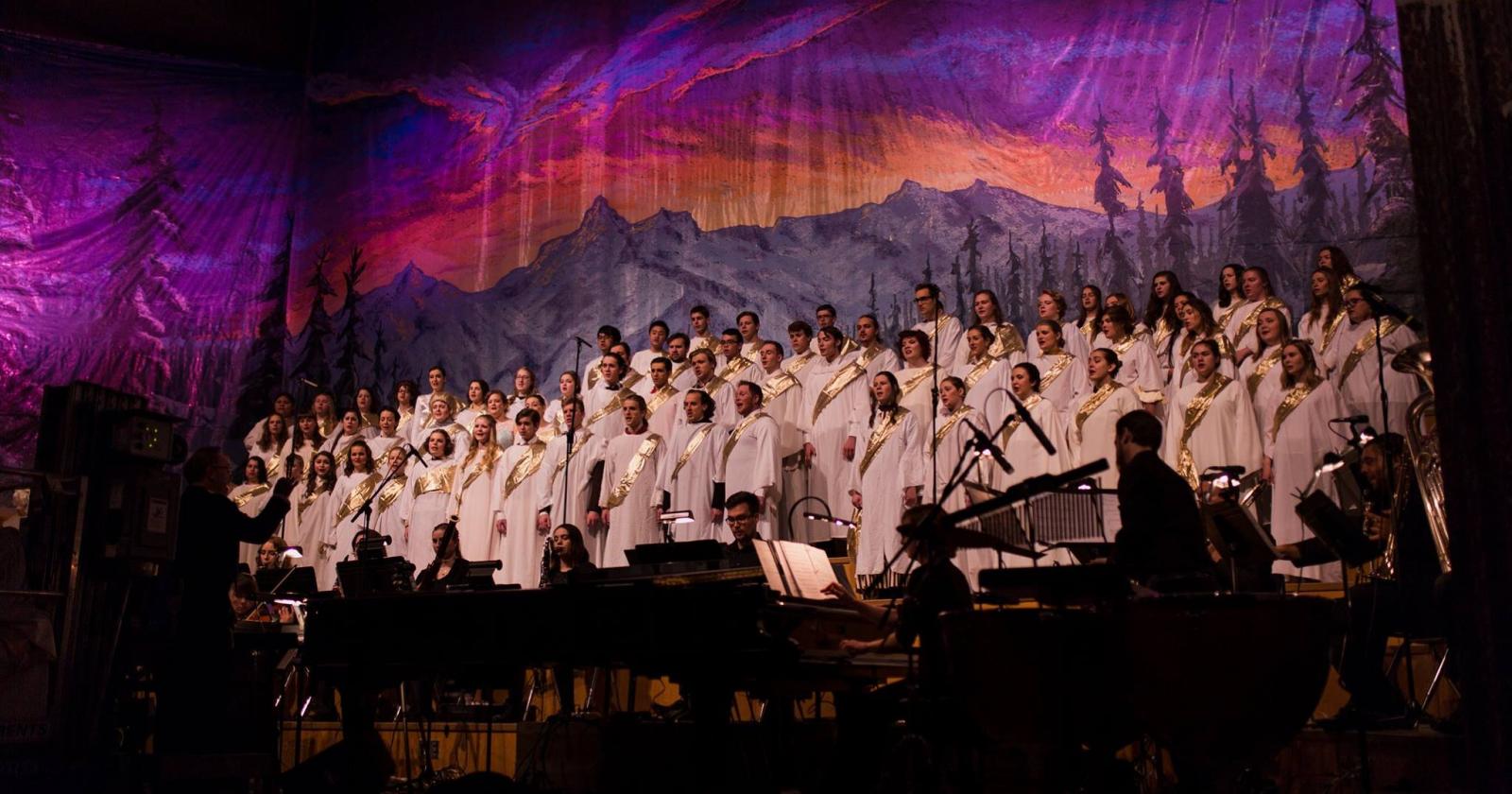 For 25 years, Briercrest has invited crowds into the Christmas season with a musical event.
This year's production, "The Heart of Christmas," follows a pastor and two sisters as they navigate the frustrations of moving to an unwelcoming community. The musical seeks to orient audiences to the central purpose of the season: the gospel. This is the message that A Briercrest Christmas seeks to express each year in new and creative ways.
For Brett Mitchell, who has been a part of the production for over eight years, the show portrays a biblical principle within the holiday season. "The story is often one of redemption, forgiveness, and faithfulness with the Christmas narrative as the central theme of the drama."
For many, the Christmas season can be one of the only times of the year that people find themselves in a church. This production provides an opportunity for the community to share the message of Jesus.
Chris Wiebe, a student involved in the performance, is excited about the chance to share the gospel with those who don't hear it every Sunday. "We have the opportunity to share the news of Jesus' birth to these people and show them what Christian living is like."
Despite Caronport's modest size, the community production garners a lot of attention. Each year, no less than 2,000 people come to witness the musical, some travelling from as far as Prince Edward Island, Ontario, Yukon Territory, and British Columbia. The musical's reputation has audiences booking tickets as early as the summer before, showing how the work of those involved pays off.
With a mass choir made up of singers from Caronport Elementary School, Briercrest Christian Academy, Briercrest College, and others from the community, it takes a village to put on an event like this. Other community members provide help by playing in the orchestra, ushering, and serving during the turkey dinner.
Performances run from November 30-December 2. The "Deck the Halls" Christmas craft sale also accompanies the performances in the foyer of the Hildebrandt Chapel. You and your family are invited to join our community in celebrating the beginning of the advent season.
To purchase tickets, call 1.888.462.2202 or visit BRIERCREST.CA/CHRISTMAS. We look forward to seeing you there!