Women's team ties up the weekend in crazy comeback
Posted: November 26, 2018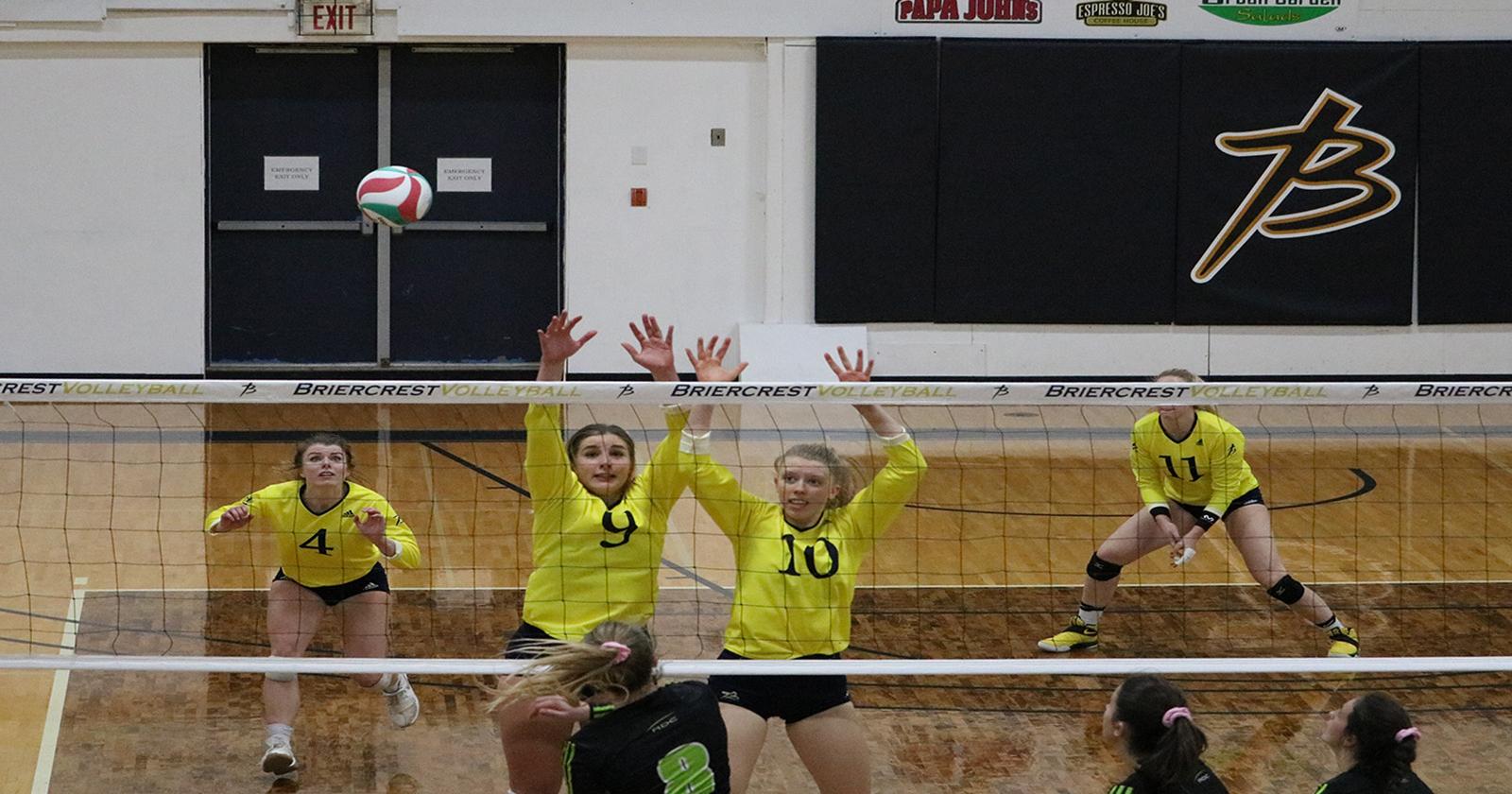 The Women's Volleyball team and the Ambrose Lions played a rematch Saturday afternoon, the result was a huge comeback win for Clippers; winning in five sets. The scores coming to 23-25, 18-25, 25-19, 25-18 and 15-13.
The Clippers overcame the two-set deficit and won the last three sets of the game making for a huge win. Off the bat of the first set the Lions came with heat, pulling ahead 7-12 midway into the set. The Clippers overcame this and went off on a 11-4 run pulling ahead 18-16, but the Lions didn't let up and took out the Clippers, winning the set 23-25.
In the second set both teams came out strong looking for victory, the Lions pulled ahead midway into the set at 8-13. The Lions held their ground and took the set 18-25. A big part of the Lions success was from #12 Jeena Johner contributing 11 Digs and 4 kills.
Off the third set the Clippers looked to gain a swing on the Lions, coming out off the set strong 16-11. Briercrest held the momentum and won the set 25-19.
The fourth set was intense, both teams were seeking for the set win, and the Clippers took the upper hand on the Lions, winning the set 25-18 and taking the match to the fifth set. 37 digs, 19 kills and 4 aces came from #3 Becky Garner, a huge asset for the Clippers.
In a live or die set both teams were ready to win, the Clippers had synergy coming in with winning the previous two sets. This didn't matter to the Lions who took a 5-8 lead halfway into the fifth set. Right after the switch of sides the Clippers came out of the grave, going on an 8-3 run making the fans go ecstatic. In the last point of play the Clippers were up 14-13 ready to put away the Lions, Becky Garner finished this off with the comeback, making a huge kill and the Clippers defeated the Lions 15-13.
Player of the game for Briercrest was #15 Reece Harder with 8 kills 2 aces. This improves the teams record to 10-2, tied for first in the whole league.
Briercrest takes on Medicine Hat College in the New Year on January 3 at 6:00pm, watch in Caronport, SK or on ACAC TV.