Girls sweep the Broncos in three straight sets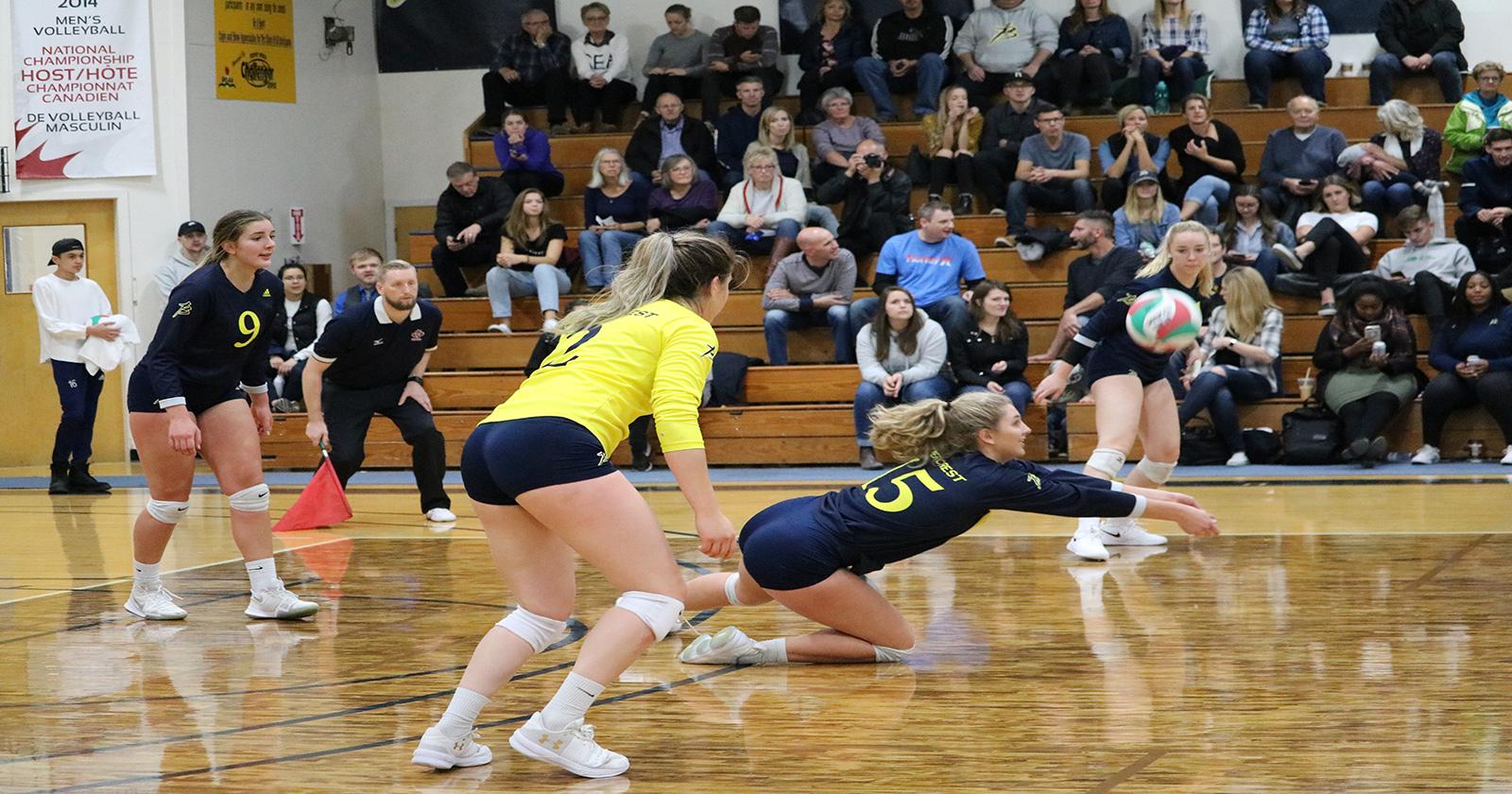 The Women's volleyball team took on Old's College Broncos sweeping the Broncos in a one-sided 3-0 game. The scores coming to 25-19, 25-14 and 25-19
The Clippers came into the game with a 5-0 record, prepared to give the Broncos a challenging game. The game started off going both ways. However, the Clippers found a push of momentum, pulling ahead of the Broncos finding a 25-19 win in the first set.
The second set was dominated by the Clippers, as the Broncos couldn't find their groove and lost the set 25-14 to the notorious Clippers.
In what would be the last set of play, the Clippers shut out the Broncos 25-19 in the third set, sweeping 3-0 in a dominating game for the Clippers. #3 Becky Garner played an amazing third set with 6 kills.
#3 Becky Garner was awarded player of the game for the Clippers, playing a fantastic game with 12 kills and 3 aces.
Quote from captain #4 Ashley Erickson on the girl's fantastic game tonight saying "A good effort out there tonight, we were able to use different aspects bringing different people in. This was overall a big team effort for the win tonight, and we are ready to battle for tomorrow "
The Clippers and Broncos take each other on again tomorrow at 1:00pm, the Clippers looking to win their 6thstraight game.