Truitt Wiensz,
PhD
Assistant Professor of Physics and Mathematics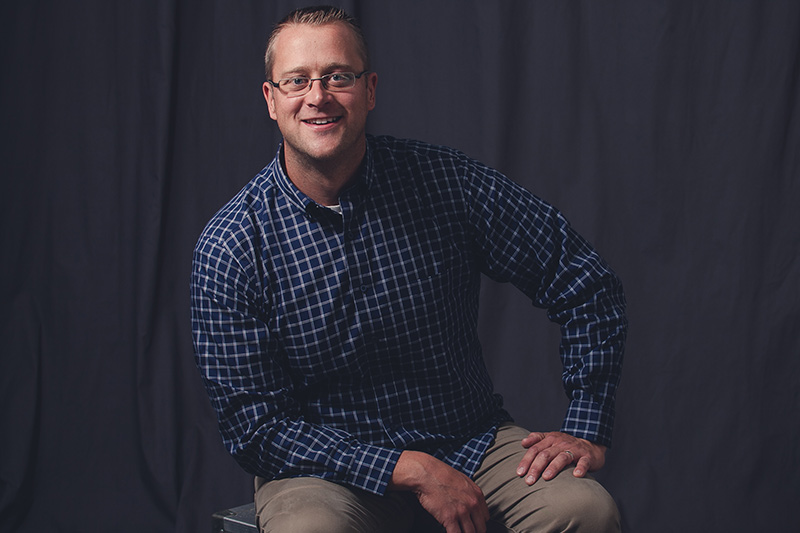 [javascript protected email address]
306.801.6248
Truitt Teaches:

Mathematics
Statistics
Physics
Interdisciplinary studies
Teaching Philosophy
I am a passionate learner and find that teaching follows naturally. Through my diversity of interests, I strive to help students integrate their faith and learning, and to gain respect for disciplines outside their own.
Background
Born in Swift Current, SK, I grew up in various locations around Saskatchewan. I studied engineering physics at the University of Saskatchewan, having worked in several engineering industries between my degrees. My PhD research involved modelling the interaction of sunlight with cirrus cloud particles, as applied to measurements made with the Canadian OSIRIS instrument on the Swedish satellite, Odin. Over the years, I have become very interested in biblical studies, theology, and their relevance to the integration of science and Christian faith. I enjoy spending time exploring the outdoors together with my wife Sabina and our three young children, as well as reading.
Education
PhD, University of Saskatchewan, 2012
MSc, University of Saskatchewan, 2005
BE, Engineering Physics, University of Saskatchewan, 2001
Research
Satellite remote sensing
Radiative transfer
Light scattering by small particles
Christianity and the sciences
Publications
Wiensz, J.T., D.A. Degenstein, N.D. Lloyd, A.E. Bourassa, 'Retrievals of Subvisual Cirrus Cloud Optical Thickness from Limb-Scatter Measurements', Atmos. Meas. Tech., 6, 105-119, 2013.
Normand, E.N., J.T. Wiensz, A.E. Bourassa, D.A. Degenstein, 'Cloud discrimination in probability density functions of limb scattered sunlight measurements', Atmos. Meas. Tech., 6, 3359-3368, 2013.
Wiensz, J.T., A.E. Bourassa, N.D. Lloyd, A. Wiacek, R.V. Martin, D.A. Degenstein, 'Photon Conservation in Scattering by Large Ice Crystals with the SASKTRAN Radiative Transfer Model', J. Quant. Spectr. & Rad. Transf., 113, 8, 582-593, 2012.
Degenstein, D.A., R.L. Gattinger, N.D. Lloyd, A.E. Bourassa, J.T. Wiensz, E.J. Llewellyn, 'Observations of an Extended Mesospheric Tertiary Ozone Peak', J. Atmos. Solar Terr. Phys., 67, 15, 1395-1402, 2005.