Michel Bell,
MSc
Adjunct Professor of Business Administration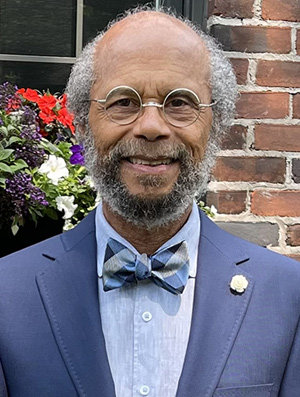 [javascript protected email address]
Teaches:
Senior business seminar
Strategic management
Operations management
Human resource management
Business is ministry. Each is having the right people in the right place, heading in the right direction, in the right vehicle, determined to delight clients.
Teaching Philosophy
To encourage and engage students to learn by creating an environment where they can express themselves, make mistakes, and grow beyond the course content.
Background
Michel A. Bell is a follower of Jesus, husband, father, grand father, preacher, teacher, and author of five books. In December 1985, after a two-year journey to show his twelve year old daughter Christianity was for uneducated, feeble minded folks, he surrendered his life to Messiah Jesus. Today his life goal is, as the Lord leads, to teach biblical stewardship of time, talents, money and other resources, and preach God's Word faithfully, as the Lord leads.
Michel spent 16 years as a non-believer and 16 years as a follower of Jesus in the Alcan Inc. group (now Rio Tinto Alcan) where he held many senior finance, strategy, planning and leadership positions, including Regional Vice President Finance and Legal for Alcan's Pacific subsidiary, and Chief Financial Officer for Alcan's worldwide bauxite and alumina group. In July 2002, after his exciting, enjoyable, and productive 32-year career, he left Alcan as Vice President Business Planning to become full-time president of the private, non-charity, Jesus centered mission, Managing God's Money, which he started five years earlier.
He is a Fellow of the Chartered Certified Accountants of the United Kingdom, in the first and second (1967 and 1968) years' of these global exams, he placed second and third respectively. Michel was named an Alfred P. Sloan Fellow in 1975, and holds a Masters of Science degree in Management from the Alfred Sloan School of Management at Massachusetts Institute of Technology (M.I.T). In 2015, Briercrest College and Seminary awarded Michel an honorary doctor of business administration.
Michel has published several biblical stewardship articles, and authored five books dealing with effective stewardship, four Christian financial management books and one time management book. His latest money book, The New Managing God's Money-The Basics, is available in French. His sixth book, Business Simplified, was published in January 2018.
Michel publishes a blog, and articles in magazines and on selected websites. In the early 1990s, he started presenting Bible-based stewardship seminars at churches, to individuals, couples, and groups. Between 2001 and 2006, he partnered with Focus on the Family, Canada, and presented specific Bible-based stewardship seminars on Managing God's Money. Today, on request, he presents stewardship seminars in Canada and internationally.
A radio and TV guest, and commentator, he has appeared on CTS TV's 100 Huntley Street, TCT TV, and Miracle Channel. Weekly during 2005, he presented Money Matters on 100 Huntley Street. And in fall 2008, he presented several commentaries on the credit crisis. As well, he has been on a Focus on the Family radio broadcast. On request, Michel preaches God's Word at various churches worldwide.
https://www.managinggodsmoney.com/about/michelbell.php
Education
Masters of Science degree in Management, Alfred Sloan School of Management at Massachusetts Institute of Technology (M.I.T), Alfred P. Sloan Fellow, 1975
Honorary Doctor of Business Administration, Briercrest College and Seminary, 2015