David Cwir,
PhD
Associate Professor of Psychology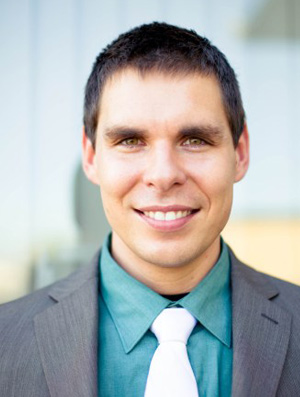 The best discernment that you can ever use is to hang out with followers of Jesus who are humble and broken because Jesus dealt with people not in terms of right and wrong, but in terms of humble or proud. — Jason Upton
[javascript protected email address]
306.801.6519
David Teaches:

Introduction to Psychology
Social Psychology
Theories of Personality
Positive Psychology
History of Psychology
Psychology and Christianity 
Teaching Philosophy
My main vocational goal is to build up the next generation by helping each student achieve his or her personal best. I work hard to maintain a positive learning environment so that my students will feel encouraged to fully engage in the course material. In my view, it is important that students leave each class with more than mere knowledge, but also an understanding of how that knowledge was obtained and how it can be applied in their everyday lives. I also endeavor to incorporate faith into the courses that I teach, illuminating how a Christian worldview can help contribute to students' understanding and appreciation of various psychological concepts and research. My hope is that the use of effective pedagogical techniques accompanied with the incorporation of faith will help my students not only learn the course material, but also instill in them a greater passion for Christ.
Background
After David completed his Ph.D. in Social Psychology at the University of Waterloo, he attended a Christian School of Ministry at Bethel Church in Redding, California. Upon completion of his ministry training, he accepted a position as an assistant professor of psychology at Tyndale University. David and his wife Trisha then planted a church in Ottawa, Ontario where he served as a pastor for over two years. Before joining the faculty at Briercrest College, David worked as an assistant professor of psychology at Booth University College.
Education
PhD, University of Waterloo, 2011
BA (Hons), University of Manitoba, 2006

Research
My research interests, broadly defined, focus on the cognitive and behavioural processes that are involved in the very beginning stages of social relationships. In particular, my research examines the factors that result in a sense of social connectedness with others and the various cognitive, emotional, and physiological consequences of that sense of connectedness. In addition, I am interested in the interplay between explicit and implicit psychological processes and the various ways in which their interaction can affect people's thoughts, feelings, and behaviours.
Publications
Publications:

Walton, G. M., Cohen, G. L., Cwir, D., & Spencer, S. J. (2012).  Mere belonging: The power of social connections. Journal of Personality and Social Psychology, 102, 513-532.

Cwir, D., Carr, P. B., Walton, G. M., & Spencer, S. J. (2011).  Your heart makes my heart move: Cues of social connectedness cause shared emotions and physiological states among strangers. Journal of Experimental Social Psychology, 47, 661-664.

Non-Academic Publications:

Cwir D. (2021, November). Healthy habits: The secret to finding contentment. War Cry, 41(12), 38-39.

Cwir, D. (2021, February 11). The secret to finding contentment. Caring Magazine. https://caringmagazine.org/the-secret-to-finding-contentment/

Cwir, D. (2021, January 9). How to keep your New Year's resolutions with two psychology-based strategies. Caring Magazine. https://caringmagazine.org/how-to-keep-your-new-years-resolutions-with-two-psychology-based-strategies/

Cwir D. (2018, October 5). The power of thanksgiving: The intriguing implications of gratitude for our well-being. Salvationist. https://salvationist.ca/articles/the-power-of-thanksgiving/

Cwir D. (2011, February 23). Why do we form social connections so easily with people who like the same bizarre things we like? Science & Religion Today.