David Catterick,
PhD
Associate Professor of Applied Linguistics: TESOL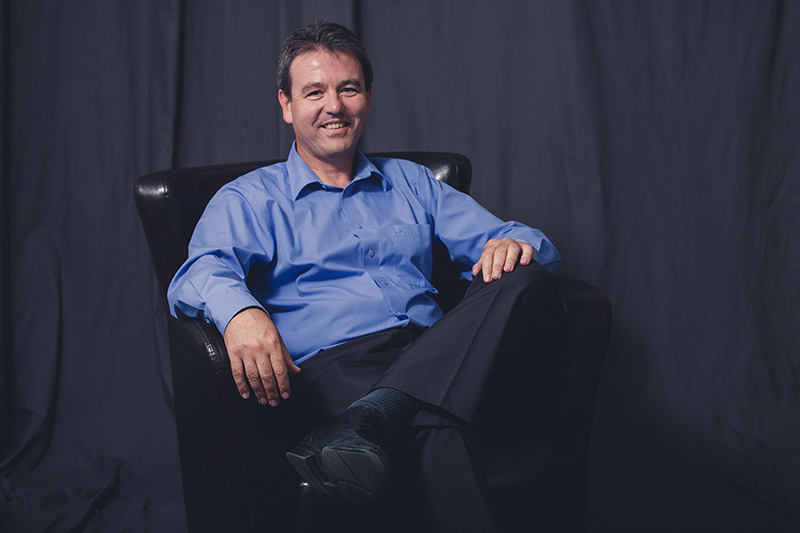 [javascript protected email address]
306.756.3301
Teaches:
TESOL (Teaching English to Speakers of Other Languages)
Intercultural Communication
Live as though your life belongs to the Lord, not as though it somehow belongs to you. Allow the Lord to shape your hopes, dreams, and aspirations and see Him do more than you yourself could ever wish or hope for.
Teaching Philosophy
I believe my role as a professor is to use the teaching skills I have been given in order to help my students achieve both their professional goals and God-given potential. I encourage every student to commit themselves fully to their training while at the same time allowing themselves to be shaped by the work of the Holy Spirit. My hope and prayer for every student is that they will quickly identify what Zoltán Dörnyei calls their possible self and see it gradually transformed into their future self, a person who loves the Lord deeply and is willing to surrender their newly-acquired skills for His strategic purposes in the world. I want my teaching to always be aligned with excellence. My desire is that my students leave my class having seen a highly proficient teacher at work, not least because I will to some extent be a model for their own future professional practice. However, I firmly believe that the true measure of teaching excellence does not rest in my own performance. Rather, the final word on my teaching comes from the lives of my students. Every time a program director tells me of the life and work of my graduates in rich and glowing terms and asks me whether I can send them more, I know that by God's grace I have taught with excellence.
Background
I was born in England but spent my early childhood in Australia. Since arriving in Saskatchewan in 2006, my family and I have come to appreciate the open skies and friendliness of the people. I enjoy the opportunity to train students who will go on to impact the world through English language teaching.

Education
PhD in English Language Teaching and Applied Linguistics, University of Warwick, UK, 2010
MEd in Teaching English to Speakers of Other Languages, University of Manchester, UK, 1995
BA (Honours) English and German, University of Liverpool, UK, 1989

Research
Employability Skills in TESOL
Support of International Students in Higher Education
Publications
Catterick, D. (2019) "Trends in TESOL Training". TESOL Theory and Praxis, Vol. 4

Book chapters

Catterick, D. (2001) "An Academic Writing Course in Cyberspace" in Henrichsen, L. 2001,

Case Studies in TESOL Practice: Distance Learning

, TESOL Inc., pp. 83-94

Catterick, D. (2006) "Supporting non-native English-speaking students in an online postgraduate degree" in Seth Preston, D & Hoang Nguyen, T (Eds.) (2004)

Virtuality and Education: A Reader

. Inter-Disciplinary Press, Amsterdam: Rodopi, pp. 81-98

Catterick, D. (2006) "Linguistic Authenticity and the Teaching of Regional Englishes" in Ernesta Raciene et al. (2006) Language in Different Contexts: Research Papers Volume 1, Vilnius Pedagogical University Press, pp. 225-231

Catterick, D. (2007) "Do the philosophical foundations of online learning disadvantage non-Western students?" in Edmundsen, A.L. (2007) Globalized e-Learning Cultural Challenges. Idea-Group Press, pp. 116-129

Papers in Conference selections

Catterick, D. (2000) "Language Teaching and the Online Revolution" SATEFL Newsletter, 19,3, pp. 6-7

Catterick, D. (2004) "Learning Our Language: helping learners decipher Dundonian" SATEFL Newsletter, 23,3, pp. 9-11

Catterick, D. (2007) "Teaching or Coaching? Reflecting on Roles and Objectives in One-to-One EAP." In New Approaches to Materials Development for Language Learning: proceedings of the 2005 joint BALEAP/SATEFL conference, Peter Lang A.G., edited by Olwyn Alexander, pp. 135-149. New York: Peter Lang

Papers in Refereed Journals

Catterick, D. (2005) "Book Review: Language Learning in Distance Education" English for Specific Purposes, 24, pp. 229-238

Catterick, D. (2005) "An 'uneven playing field' or 'one size fits all'?: investigating differences in support needs between native and non-native students in VLEs" Journal of Southeast Asian Education, 5,1, pp. 71-84

Catterick, D. (2010) "Review: English Language Teaching in Action" TESL Canada Journal, 27,2, pp. 128-135