Darren Dahl,
PhD
Associate Professor of Philosophy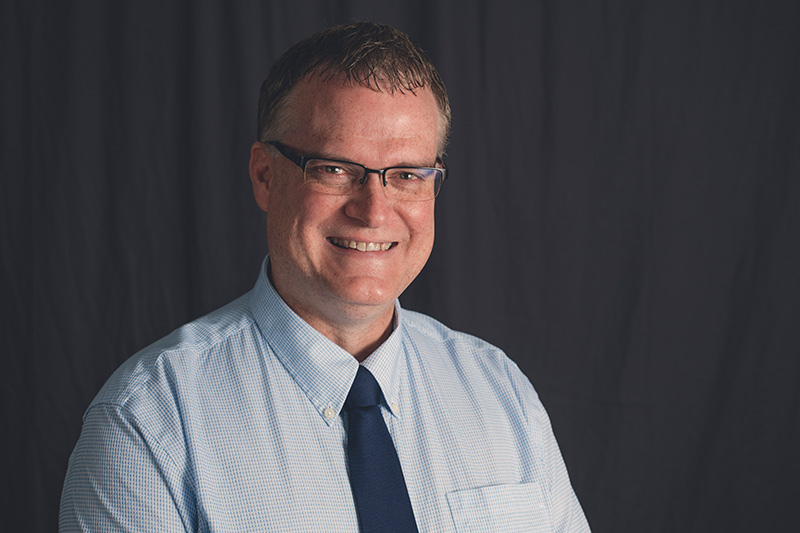 "Glory be to God for dappled things – / For skies of couple-colour as a brinded cow; / For rose-moles all in stipple upon trout that swim; … / He fathers-forth whose beauty is past change: / Praise him" (G.M. Hopkins, "Pied Beauty").
[javascript protected email address]
306.801.6423
Darren Teaches:

CLS 201 – Introduction to the Literature of Greece and Rome
PHI 100 – Introduction to Philosophy, I (Metaphysics and Epistemology)                     
PHI 215 – Philosophy and the Question of God
PHI 314 – Nineteenth-Century Philosophy
PHI 445 – Philosophy of History
PHI 455 – Contemporary Themes in Philosophy of Religion
THEO 115 – Introduction to Christian Theology
THEO 393 – Dietrich Bonhoeffer's Discipleship
THEO 476 – Studies in Modern Theology (Karl Rahner)
THEO 480 – Theology of Augustine
THEO 488 – Theology of Karl Barth
SOC 100 – Introduction to Sociology
Teaching Philosophy
Undergraduate Christian education is unique in its explicit commitment to transformation. We find this expressed well at the beginning of Hans-Georg Gadamer's "Truth and Method" where the first words come from the poet Rilke: "Catch only what you've thrown yourself, all is / mere skill and little gain; / but when you're suddenly the catcher of a ball / thrown by an eternal partner / with accurate and measured swing / towards you, to your center, in an arch / from the great bridgebuilding of God: / why catching then becomes a power: / not yours, a world's." Gadamer's great treatise brings to light the moment of summons and appropriation that is at the heart of transformative Christian education. In all genuine experiences of learning we are summoned to be open to the Other who animates a deep spiritual and intellectual tradition dedicated to the formation of selves in community. Such a summons requires, in turn, a moment of appropriation. This is the crucial - and exciting! - moment when the student takes up for herself the content of this summons and speaks it anew in her own voice.
Background
I am originally from southern Saskatchewan but lived much of my early adult life in Saskatoon where I studied at the University of Saskatchewan and the Lutheran Theological Seminary. After a brief time of study in Chicago, I moved to southern Ontario to complete my graduate training in Guelph and Hamilton. I moved back to Saskatoon in 2005. From 2005-2019, I taught at St. Thomas More College at the University of Saskatchewan and was a Fellow in the Classical, Medieval, and Renaissance Studies Program. In the fall of 2019, I joined the faculty at Briercrest.
Education
Ph.D. Religious Studies, McMaster University (2011)
M.A. Philosophy, University of Guelph (2001)
M.Div., Lutheran Theological Seminary, Saskatoon (1998)
B.A. History, University of Saskatchewan (1993)
Research
My research interests are focused in philosophy of religion and philosophical theology. Most generally, I am interested in the way the metaphysical traditions of Western thought have grown together into modernity with the very Christian theological traditions that they (openly) suppress but (secretly) assume. Working within this convergence of traditions, I seek to address central questions and explicate major concepts within both philosophy and Christian theology, particularly as they relate to the doctrines of God and revelation. Presently, I am engaged in two connected writing projects: one on the question of the relationship of phenomenology, metaphysics, and theology in the work of Jean-Luc Marion and another that explores the influence of German Idealism (Kant, Fichte, Schelling, Hegel) and its critical reception by Kierkegaard and Nietzsche in the theologies of Karl Barth, Dietrich Bonhoeffer, and Eberhard Jüngel.
Publications
Selected Articles and Book Chapters

"Giving, Showing, Saying: Jean-Luc Marion and Hans-Georg Gadamer on Phenomenology, Hermeneutics, and Revelation." Invited Contribution for the Special Issue: 'Phenomenology and Systematic Theology'. Edited by Espen Dahl and Theodor Rolfsen. Religions 2023, 14 (10).
"Teaching Transcendence: Seeking the Other in a Secular Age." Forthcoming in Who Is My Neighbor? Christian Higher Education in a Secular Age. Joy Demoskoff and Matthew Zantingh (eds.). Volume under review.
"The Origin in Traces: Diversity and Universality in Paul Ricoeur's Hermeneutic Phenomenology of Religion." International Journal for Philosophy of Religion (2019) 86: 99-110.
"Evil and Moral Failing in Thomas Aquinas' De Malo," in 'Disputed Questions on Evil': A Critical Guide, with Carl N. Still, ed. Michael V. Dougherty (Cambridge: Cambridge University Press, 2016), 146-163.
"Augustine Contra Cicero: Evaluation, Affirmation, and the Freedom of the Will." Consensus 32:1 (2007), 43-63.
"Being Together: Dietrich Bonhoeffer on Human Being and Theological Ethics." Consensus 23:2 (1997), pp. 73-89.

Selected Conference Papers

"The Light of the Word: Gadamer and the Language of Revelation." Phenomenology and Revelation – Templeton Religion Trust: Widening Horizons in Theology, New York City, August 16-19, 2023.
"Testing Taylor on Transcendence: The Conditions of Belief and the Question of Alterity." Christian Education in a Secular Age, Briercrest College and Seminary, October 28, 2021.
"The Depth of Belonging: A Critical Analysis of the Concept of Agency in Bruno Latour's Lectures on Gaia". Our Place in the Cosmos?: Humanity, Spirituality, and the Awesome Universe, Saskatchewan Centre for Science and Religion, August 13-14, 2018.
"Matter and Meaning—Phenomenology, Neuroscience, and Language about God in Rowan Williams' Gifford Lectures". Canadian Theological Society, May 28, 2018.
"The Test of Translation: The Diversity of Religious Language in Paul Ricoeur." Canadian Society for the Study of Religion (Philosophy of Religion), May 28, 2018.

Selected Book Reviews

Graves, Adam. The Phenomenology of Revelation in Heidegger, Marion, and Ricoeur (Rowman & Littlefield, 2021) in Philosophy in Review 42:1 (February 2022), 13-16.
Martin Koci and Jason W. Alvis (eds.), Transforming the Theological Turn: Phenomenology with Emmanuel Falque (Rowman & Littlefield, 2020) in Philosophy in Review 41:3 (August 2021), 201-203.
Brian Gregor, Ricoeur's Hermeneutics of Religion: Rebirth of the Capable Self (Lexington Books, 2018) in Philosophy in Review 40:3 (August 2020), 115-117.
Shane Mackinlay, Interpreting Excess: Jean-Luc Marion, Saturated Phenomena, and Hermeneutics (New York: Fordham University Press, 2010), in Sophia 52:1 (April 2013), 401-403.