Charles Hackney,
PhD
Associate Professor of Psychology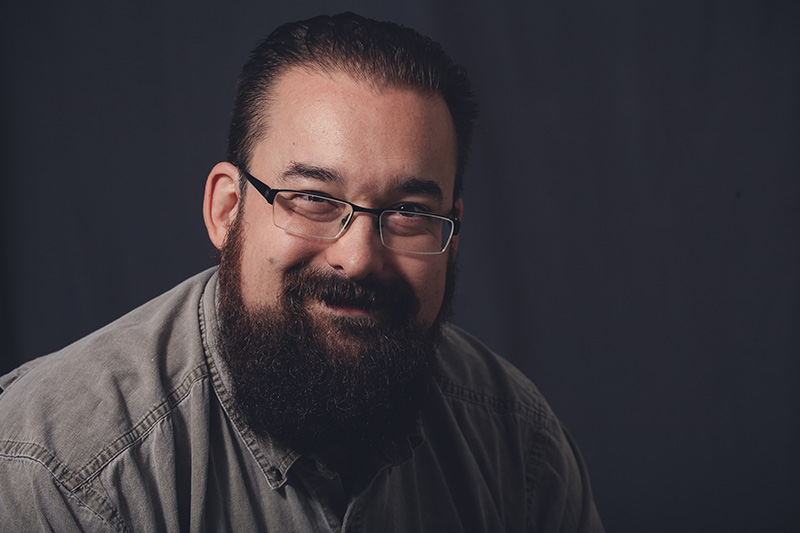 [javascript protected email address]
306.756.3263
Teaches:
Introduction to Psychology
Social Psychology
Theories of Personality
Research Methods
Statistics
Positive Psychology
Cognitive Psychology
Psychology of Religion
Teaching Philosophy
People are a fascinating puzzle, and psychology is an amazing field of study. As a teacher, I hope to spark the same interest in students, setting them to the task of trying to understand the human condition.
Background
My family and I have lived in Caronport since January 2010, and I have found that my background in Fairbanks, Alaska, has equipped me well for the task of living in the middle of nowhere. I enjoy Shakespearean and musical theatre, Judo, and geeking out over a variety of sci-fi/horror/fantasy media.
Education
PhD Social/Personality Psychology, University at Albany SUNY, 2003
Research
Positive psychology
Psychology of religion
Terror management theory
Psychology of martial arts
Publications
Hackney, C. H. (2014) Imperfectible: Why positive psychology needs original sin. Christian Psychology, 8, 5-14.
Hackney, C. H. (2013). Traditional martial arts as pathways to flourishing. In J. Sinott (Ed.), Positive psychology: Advances in understanding adult motivation (pp. 145-158). New York, NY: Springer Publishing.
Hackney, C. H. (2011). The effect of mortality salience on the evaluation of humorous material. Journal of Social Psychology, 151, 51-62.
Hackney, C. H. (2010). Martial virtues. North Clarendon, VT: Charles E. Tuttle Publications.
Hackney, C. H. (2010). Religion and mental health: What do you mean when you say "religion?" What do you mean when you say "mental health?" In P. Verhagen, H. van Praag, J. Lopez-Ibor, J. Cox, & D. Moussaoui (Eds.), Religion and psychiatry: Beyond boundaries (pp. 343-360). London, UK: John Wiley & Sons, Ltd.
Hackney, C. H. (2007). Possibilities for a Christian positive psychology. Journal of Psychology & Theology, 35, 211-221.
Hackney, C. H., & Sanders, G. S. (2003). Religiosity and mental health: A meta-analysis of recent studies. Journal for the Scientific Study of Religion, 42, 43-55.
Hackney. C. H., & Sanders, G. S. (2002, March). Christian and Muslim death anxiety: An examination of scriptural death references. Poster presented at the annual meeting of the Eastern Psychological Association, Boston, MA.