Brenda Beckman-Long,
PhD
Associate Professor of English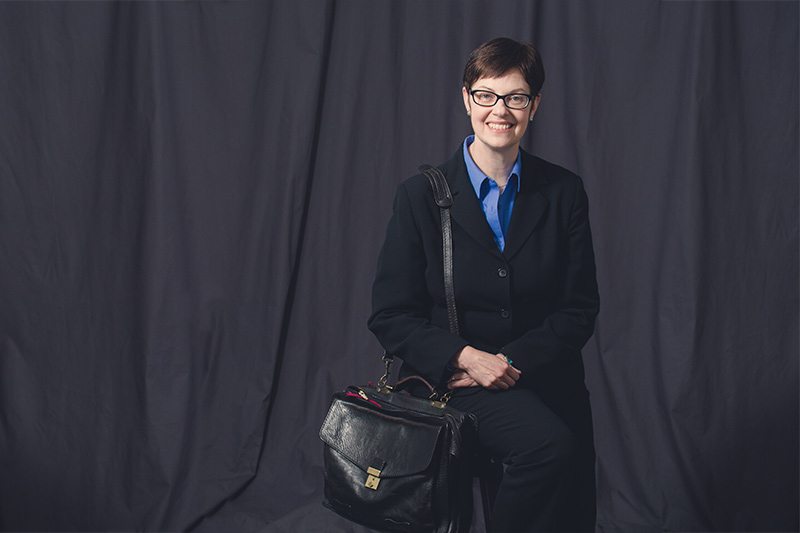 Through reading we enter into the experience of others and learn to love our neighbours as ourselves.
[javascript protected email address]
306.630.2304
Brenda Teaches:

Canadian literature
Women's writing
Autobiography theory
Testimony and trauma studies
Teaching Philosophy
At the heart of my approach are critical thinking and communication skills. Students of English will develop written and oral skills that are portable and applicable to future educational and career opportunities.

Expanded version
Background
I was born and raised in Saskatchewan and am proud to call Regina home, where I learned much about teaching in Inter-Varsity Christian Felllowship at the University of Regina. A love for language and passion for literature led me to become an English professor. I came to Briercrest after teaching at Luther College and the Canadian Bible College (now Ambrose University).
Education
Postdoctoral fellowship, McMaster University, 2012
PhD English, University of Alberta, 2008
MA English, University of Regina, 1993
BA Honours English, Luther College at the University of Regina, 1988
BA Journalism and Communications, Luther College at the University of Regina, 1985

Research
Contemporary Canadian Literature
Canadian Women's Writing
Autobiography Theory, Testimony, and Trauma Studies
Publications
Books

Carol Shields and the Writer-Critic. Toronto: University of Toronto Press, 2015.

Articles

"Transforming Love: Critical and Religious Discourses in Carol Shields's The Republic of Love." In Relating Carol Shields's Essays and Fiction. Ed. Nora Foster Stovel. Palgrave Macmillan, 2023.
"Creating a Community of Witnesses: Acts of Reading in Anne Michaels's Fugitive Pieces." Canadian Jewish Studies, vol. 32 (Fall 2021). Ed. Ruth Panofsky. 
"Secrets and Lies: Identity and Politics in The Right to Remain Silent: A Night to Remember." In Overlooking Saskatchewan: Minding the Gap. Ed. Christine Ramsay and Randal Rogers. Regina: University of Regina Press, 2014.
"The Stone Diaries as an 'Apocryphal Journal.'" Studies in Canadian Literature 35.1 (2010): 127-46.
"Nationalism and Gender: the Reception of Margaret Laurence's The Diviners." In West of Eden: Essays on Canadian Prairie Literature. Ed. Sue Sorensen. Winnipeg: Canadian Mennonite University Press, 2008. 157-73.
"Lorna Crozier (24 May, 1948- )." Dictionary of Literary Biography. 334. Twenty-first-century Canadian Writers. Ed. Christian Riegel. Detroit: Thomson Gale, 2007. 78-83.
"Female Subjectivity and Confession in Margaret Laurence's A Jest of God." Tessera 37-38 (2005): 11-23.
"Genre and Gender: Autobiography and Self-Representation in The Diviners." English Studies in Canada 30.3 (2004): 89-110.
"The Narratee as Confessor in Margaret Laurence's The Fire-Dwellers." Literature and Theology 17.2 (2003): 113-126.
"Authorizing her Text: Margaret Laurence's Shift to Third-Person Narration." Studies in Canadian Literature 24.2 (1999): 64-78.
"The Stone Angel as a Feminine Confessional Narrative." In Challenging Territory: The Writing of Margaret Laurence. Ed. Christian Riegel. Edmonton: University of Alberta Press, 1997, 47-66.
The Original MacKenzie Bequest. Regina: MacKenzie Art Gallery, 1993.