Brad Doerksen,
MA, MSc
Instructor in History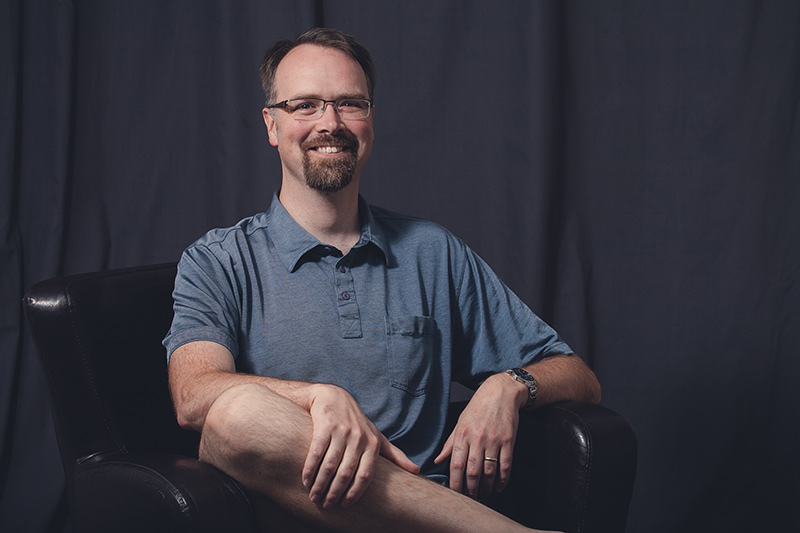 [javascript protected email address]
The study of history should teach us humility and hospitality; which should in turn shape our life together.
Teaching Philosophy
The goal of the historian is to understand the other on their own terms as a starting point for study and dialogue. The goal of the librarian is to help students find others as dialogue partners for their study. I have the great privilege of bringing these two things together and helping students understand their own faith and their local church within the context of a wide range of others who have gone before us.
Background
Brad is a prairie boy, born and raised in Manitoba, he has both lived and studied in all four western provinces. Having worked in the Archibald Library since 2001, he likes the diversity that his job brings, no two days are ever the same in the library. He enjoys helping students learn, whether it's the history of Christianity, how to find information in the library, or doing better research. Brad is also grateful for the opportunity to be actively involved in the life of a local church. He's an avid fan of hockey and football (go Jets and Bombers), and enjoys cycling and canoeing.
Education
MSc, The Robert Gordon University, 2006
MA, Briercrest College and Seminary, 2002
BAR, Rocky Mountain College, 1996

Research
History of Christian life and thought
Responses to Constantinianism
Jonathan Edwards's place within revivalism
Publications
"A Different Kind of Embedded Librarian" The Christian Librarian. (forthcoming) "The Blue Sweater" [book review] The Christian Librarian. 54, no.1 (Spring 2011) 34 "A Fragile Stone: The Emotional Life of Simon Peter" [book review] The Christian Librarian. 47, no. 2 (Spring 2004) 74-75. "Did Jonathan Edwards Change His Mind?" in Scholarship in the Plain: Essays in Honour of Bruce Hindmarsh ed. Carla Hoffmann. Caronport, SK: Vanidee Press, 2001.