Alex Cheing,
PhD
Assistant Professor of Business Administration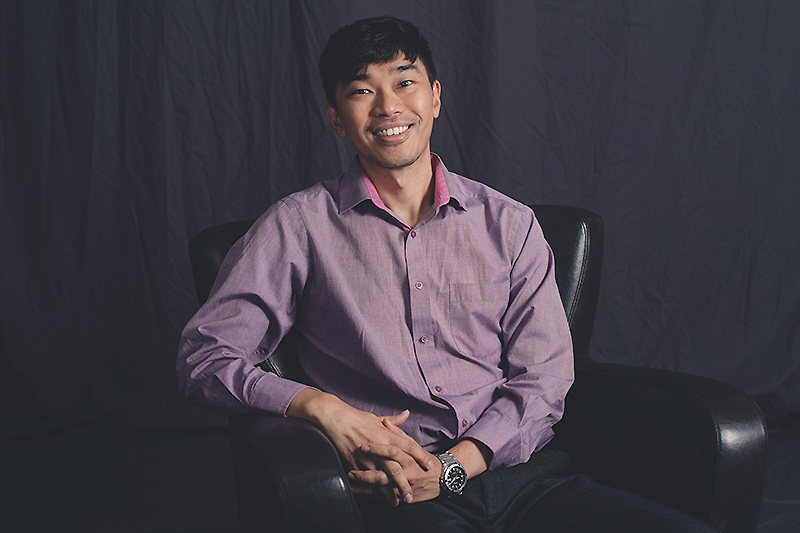 Business is a challenging field due to its unpredictable nature. Manage the uncertainties with wisdom and faith.
[javascript protected email address]
306.801.4723
Alex Teaches:

Introduction to Marketing, Business Law
Principles of Leadership and Administration
Current Issues in Marketing
Organizational Behaviour
Teaching Philosophy
Blended approach based on situational context. Holistic-focused business perspectives.
Background
Prior to entering academia, Alex Cheing has over a decade of telecommunication industry experience in Asia with Maxis, Celcom, DKSH, and Samsung. He started his career with British Market Research Bureau, UK in 2004. He had held various positions in business development, channel management, regional marketing, and market research.

Alex taught at Methodist Pilley Institute in Malaysia before moving to Canada in 2018. He serves on the Editorial Review Board for Asian Journal of Business Research, British Food Journal, and Young Consumers.
Education
PhD Business Administration, Asia e University, 2018
MSc Business Administration, Open University Malaysia, 2012
Bachelor of Business Studies, Charles Sturt University, 2003
Cert Sustainable Business Strategy, Harvard Business School, 2021
Research
Strategy in Small and Medium Enterprises (SMEs)
Competitive Advantage
Business Model Sustainability
Consumer Travel Behaviour
Publications
Cheing, A. (2023). Exploring concert ticket purchase intention among international K-Pop fans. Proceedings of the Marketing Management Association, Mar 9-10.

Ting, J., Cheing, A., & Tu, C. (2022). Putting corporate reputation on the line: Employee ethical attitudes towards personal use of workplace Internet. Proceedings of the Slovenian Academy of Management, 5(7), 67-71.  http://sam-d.si/en/postavka_konference/7507-2/

Khan, K.S., Memon, A.M., Cheing, A. & Ting, H. (2021). Organizational Citizenship Behaviour and the Mediating Role of Organizational Commitment: A Study of Private Universities. International Journal of Business and Society, 22 (1), 14-32. https://doi.org/10.33736/ijbs.3160.2021

Cheing, A., Hong, E.H., Kuek, T.Y.,Chai, B.H.B. & Cham, T.H. (2020). Social Media Effectiveness Indicators of Microenterprise Strategic Planning. Asian Journal of Business Research, 10 (1), 150-166.

Rajuli, K., Cheing, A., Adruce, S.A.Z., Ting, H., Usop, H.H., & Memon, M.A. (2017). Knowledge Sharing Traits and Competitive Advantage: A Qualitative Inquiry. e-Journal of Social & Behavioral Research in Business, 8 (2), 29-44.