Alan Guenther,
PhD
Assistant Professor of History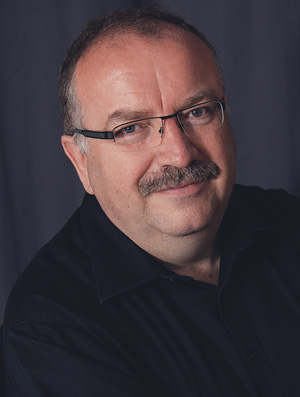 [javascript protected email address]
306.756.3284
Teaches:
History of Christianity
History of Islam
History of Christian-Muslim relations
History of Modern Middle East
History of Modern South Asia
Empires and Imperialism in World History
When teaching or writing about another's religion, make it your goal to express the history and beliefs of that faith in a way that the other could say, "Yes, that is what I believe."
Teaching Philosophy
I see my role as a teacher to be that of a facilitator of the student's education. I seek to stimulate the students' to desire to learn, and then to enable them to discover truths on their own.
Background
Alan's interest in the history of Islam is based initially on the four years he lived in Pakistan from 1988 to 1992 while serving as a missionary with The Evangelical Alliance Mission (TEAM). Upon returning from Pakistan, he pursued academic studies at the Institute of Islamic Studies at McGill University in Montreal, completing both his graduate degrees there. The focus of his research has been the historical development of the Muslim communities in British India in the late 19th century as well as the interaction of Muslims with Christian missionaries in that time period. Since 2005, he has had the opportunity to teach courses not only on the history of Islam, but also on the history of Christianity more broadly at Briercrest College and Seminary in his home province of Saskatchewan.
Education
PhD Islamic Studies, McGill University, 2005
MA Islamic Studies, McGill University, 1998
BRE, Briercrest Bible College, 1987
Bachelor of Biblical Studies, Prairie Bible Institute, 1983
Research
History of Muslims in India in the modern era
Muslim law in British India
Christian-Muslim relations in South Asia
History of Evangelical Christianity
History of Methodist movements
Publications
"The arrival of European Christians in India during the 16th century." Christian-Muslim Relations: A Bibliographic History, vol. 7, Central and Eastern Europe, Asia, Africa and South America (1500-1600), ed. David Thomas and John Chesworth, 15-25. History of Christian-Muslim Relations, ed. David Thomas, et al., no. 24. Leiden: Brill, 2015.
"Justice Mahmood and English Education in India." South Asia Research 31 (Feb. 2011): 45-67.
"Christian Responses to Ahmad Khan's Commentary on the Bible." Comparative Islamic Studies 6, nos. 1-2 (2010): 67-100.
"Seeking Employment in the British Empire: Three Letters from Rajah Gobind Ram Bahadur." Fontanus: From the Collections of McGill University 12 (2010): 129-154.
"A Colonial Court Defines a Muslim." Islam in South Asia in Practice, ed. Barbara D. Metcalf, 293-304. Princeton Readings in Religions, ed. Donald S. Lopez, Jr. Princeton: Princeton University Press, 2009.
"'Barred from Heaven and Cursed Forever': Old Colony Mennonites and the 1908 Commission of Inquiry Regarding Public Education." Historical Papers 2007, Canadian Society of Church History: Annual Conference, University of Saskatchewan, 27-29 May 2007 (2008): 129-148.
"The Qur'�n in India II: Tablīghī Jam�'at and the Qur'�n." In Coming to Terms with the Qur'an: A Volume in Honor of Professor Issa Boullata, McGill University, ed. Khaleel Mohammed and Andrew Rippin, 321-338. North Haledon, NJ: Islamic Publications International, 2008.
"Hanafi Fiqh in Mughal India: The FatÄ�wá-i 'Ä�lamgÄ«rÄ«." In India's Islamic Traditions, 711-1750, ed. Richard Eaton. Oxford in India Readings. Themes in Indian History, 207-230. New Delhi: Oxford University Press of India, 2003.
"Response of Sayyid Aḥmad ḤÄ�n to Sir William Muir's Evaluation of ḤadÄ«t Literature," Oriente Moderno 21 n.s. (2002): 219-254.