Women defeat the Rattlers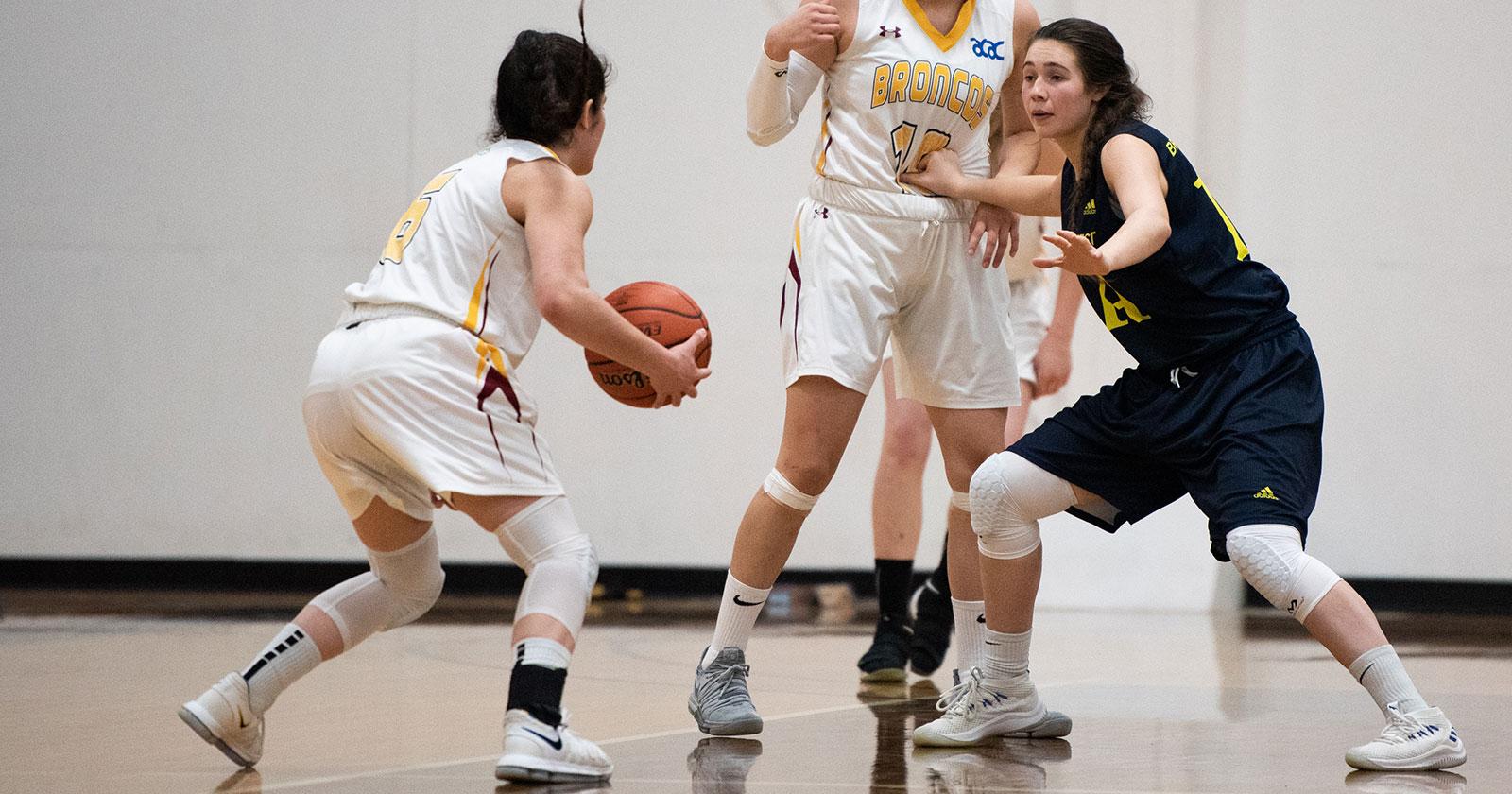 Caronport, SK- Friday saw the Briercrest Clippers women's basketball team host the Medicine Hat College Rattlers. The nationally ranked Clippers looked to extend their two-game win streak, having gone undefeated in their first two games of the season.
The Clippers opened the scoring, taking the early lead in the first quarter. Briercrest continued at a steady pace, putting the Rattlers on their heals early and keeping them there. Although Medicine Hat was able to gain some traction and push back against Briercrest's momentum, their effort was not enough to hold back the Clippers, who outscored the Rattlers 26-18 in the first quarter.
The second quarter saw Medicine Hat snatch the momentum from Briercrest, capitalizing on their scoring opportunities and playing strong defense. Although Medicine Hat was able to outscore Briercrest in the second quarter 17 points to 11, it was not enough to overcome the deficit, and Briercrest entered halftime leading the game 37-35.
After the break, both teams hit the court determined to establish their dominance, going point for point. The two teams battled nearly evenly, keeping the game tight, but in the end the Clippers scored one more point than the Rattlers, outscoring them 24-23. The quarter finished 61-58 with Briercrest leading by only three points.
The fourth quarter was a nail-biter, with both teams playing evenly matched. Both teams scored the same amount of points, registering 21 each. However, it was in the final moments of the game that Briercrest was able to extend their lead, re-establishing their three-point lead and winning their third straight game 82-79.
Presenting the Player of the Game award was Briercrest women's basketball alumnus and Kinesiology professor Lori Peters. Morgan Muir from Medicine Hat was selected for the award, putting up 19 points, 6 rebounds, and 2 assists. For Briercrest, the award went to power forward Amber Tilcox, who registered 17 points, 11 rebounds, and 3 assists. Tilcox comments, "I am so proud of our team and the culture we continue to build and the amount of effort and support we all put into every single game."
The two teams will face each other again January 17th & 18th in Medicine Hat.