Kevin Daugherty,
PhD
Associate Professor of Theology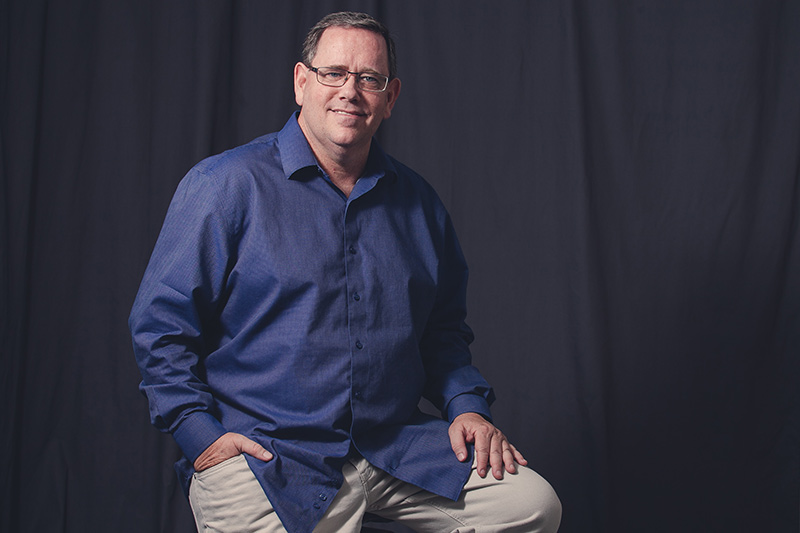 kdaugherty@briercrest.ca 306.756.3321

Teaches:
Theology
One of the greatest marks of Christian maturity is to be able to distinguish between those issues that are "worth fighting for" and those that that are "disputable matters." (Ro. 14:1)
Teaching Philosophy
"The mind is not a vessel to be filled but a fire to be kindled." Plutarch. Studying theology at Briercrest isn't (only) about finding the right answers; it is about creating in students a thirst to learn. Although Christianity offers definite answers to important questions, my more fundamental goal is to ignite in students a desire to learn. I want to convince students that the serious study of Christian truth is important for every person who wants to worship, believe, and live in a way that pleases God.
Background
I was raised in a Christian home in the Baptist tradition in Fort Worth, Texas, and accepted the Lord at the early age of eight. While attending Hardin-Simmons University, I felt the Lord's call to ministry, but I had only the vaguest understanding of where God would lead me. As I attended Southwestern Baptist Theological Seminary, I learned that I had a love for systematic theology and a love for advanced studies. I also met Myra, who became my wife in 1993. While I was finishing my dissertation, I pastored a small country church in Arkansas. During this time, God showed me that he could use my gifts and calling as a teacher to help develop church leaders in a mission context. After teaching in the Philippines for 6 years, our mission agency began to change its strategies, deemphasizing the development of church leaders. This lead us to Briercrest, where I have enjoyed helping Christians grow in their understanding of Christian beliefs and practices for over a decade.
Education
PhD, Southwestern Baptist Theological Seminary, 1998
MDiv, Southwestern Baptist Theological Seminary, 1990
BA, Hardin-Simmons University, 1985

Research
Christianity and Postmodernism
The Trinity
Biblical Theology
Kenotic Theology
Publications


"Naked Bodies and Heavenly Clothing: GUMNOS in 2 Corinthians 5.3." Journal of Greco-Roman Christianity and Judaism 8 (2011-12): 199-222.


"Missio Dei: The Trinity and Christian Missions." Evangelical Review of Theology 31 (April 2007).


"Release or Resurrection? Contextualizing Christian Hope, Part 1." Asia-Pacific Journal of Intercultural Studies (June 2006).


"The Implications of Postmodernism for Biblical Interpretation." Asia-Pacific Journal of Interdisciplinary Studies 1 (February 2004).


"The Eschatology of David Tracy." Southwestern Journal of Theology 36 (Spring 1994).