Kaléo Leadership Program Fall 2020 Planning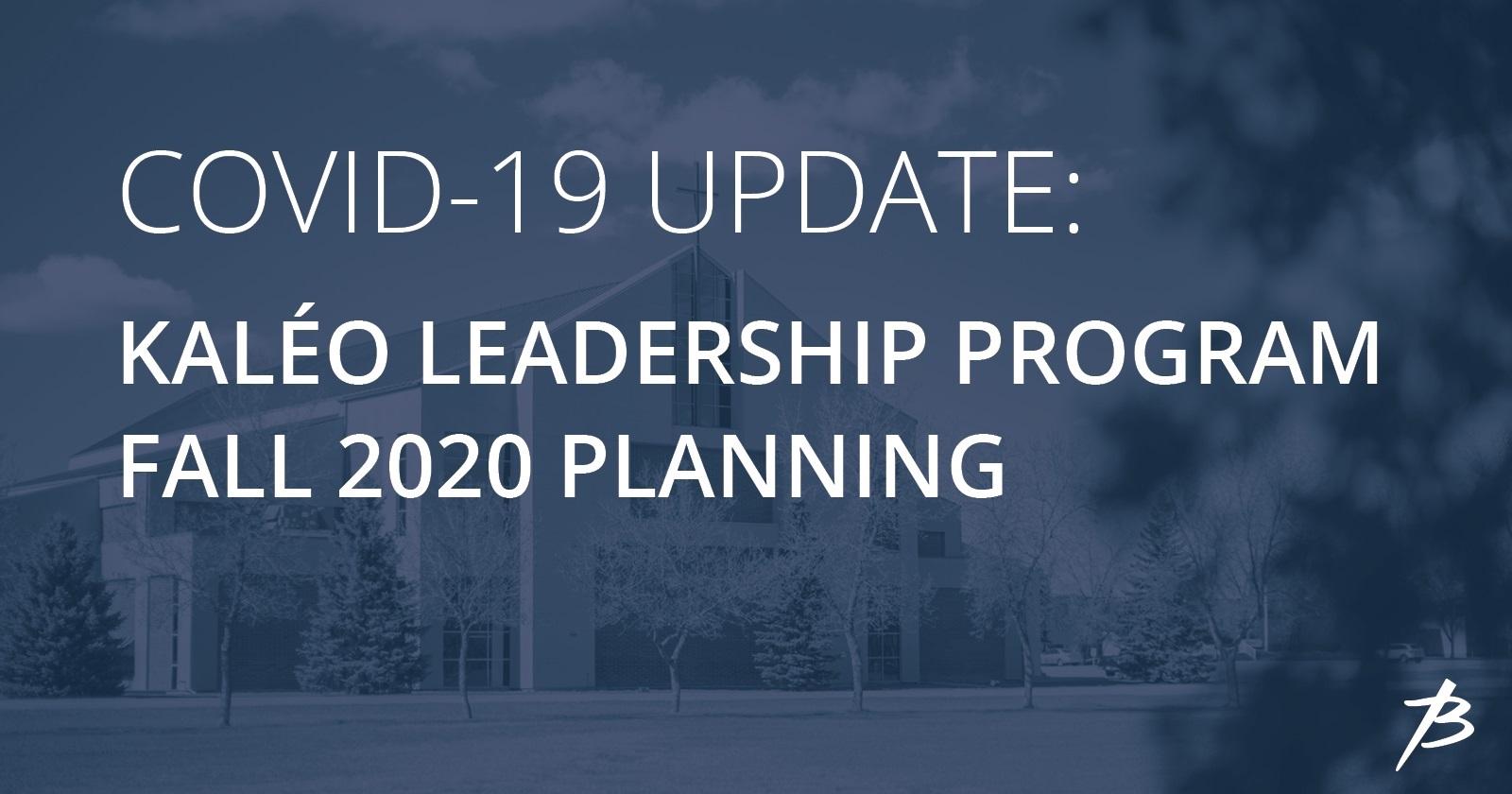 Throughout the COVID-19 pandemic we have been closely monitoring and taking direction from the local and provincial health authorities. Ensuring the safety of our students, professors and Camp Qwanoes staff remains a top priority.
At this time the Kaléo Program is preparing to proceed into the 2020 fall semester in accordance with the BC health regulations, as set out by the BC Center for Disease Control (BCCDC), inviting students to Camp Qwanoes for a blend of online and face-to-face classes. Our intent is to maintain a traditional classroom environment for students while instruction is delivered in a mixture of in-person and digital/video formats. Given our smaller class size, remote location and highly controlled community, we remain confident and very hopeful for the fall semester.
At Camp Qwanoes, we have adopted a number of different protocols to ensure the safety of our students and staff, which will be in effect in the fall as long as needed. These protocols will include but are not limited to:
Physical Distancing
Increased routine cleaning and sanitization
Limited visitors and guests
Heightened screening standards
Quarantine and isolation measures in place for those experiencing illness or COVID-19 symptoms
Given the nature of COVID-19 and the measures taken to stop the spread of the Coronavirus, there will be some aspects of the Kaléo Program that will inevitably need to be adapted during this time. We will carefully conduct our out-trips in a safe manner and will modify them where necessary to comply with the BCCDC regulations. COVID-19 will not prevent us from experiencing the best of west coast adventure!
In partnership with Briercrest College and Seminary, we are continuing to develop a plan for a careful and thoughtful re-start at Camp Qwanoes for this year's Kaléo Program, and we will continue to closely monitor the guidelines moving forward. We appreciate your patience and understanding in recognizing that our plans for the fall semester are subject to change.
In all of this we remain deeply committed to providing an incredible program, with rich community, world-class adventures, leadership opportunities, ministry experience, transformative discipleship, and outstanding Christian education. We are excited to have students join us in person and to experience all that God has in store for this upcoming semester!
We are praying for a rich year of learning and growth and that God would be keeping you safe during this time.
Program details can be found here.