Briercrest Clipper Hockey Games at Frog Lake First Nations
Posted: September 23, 2022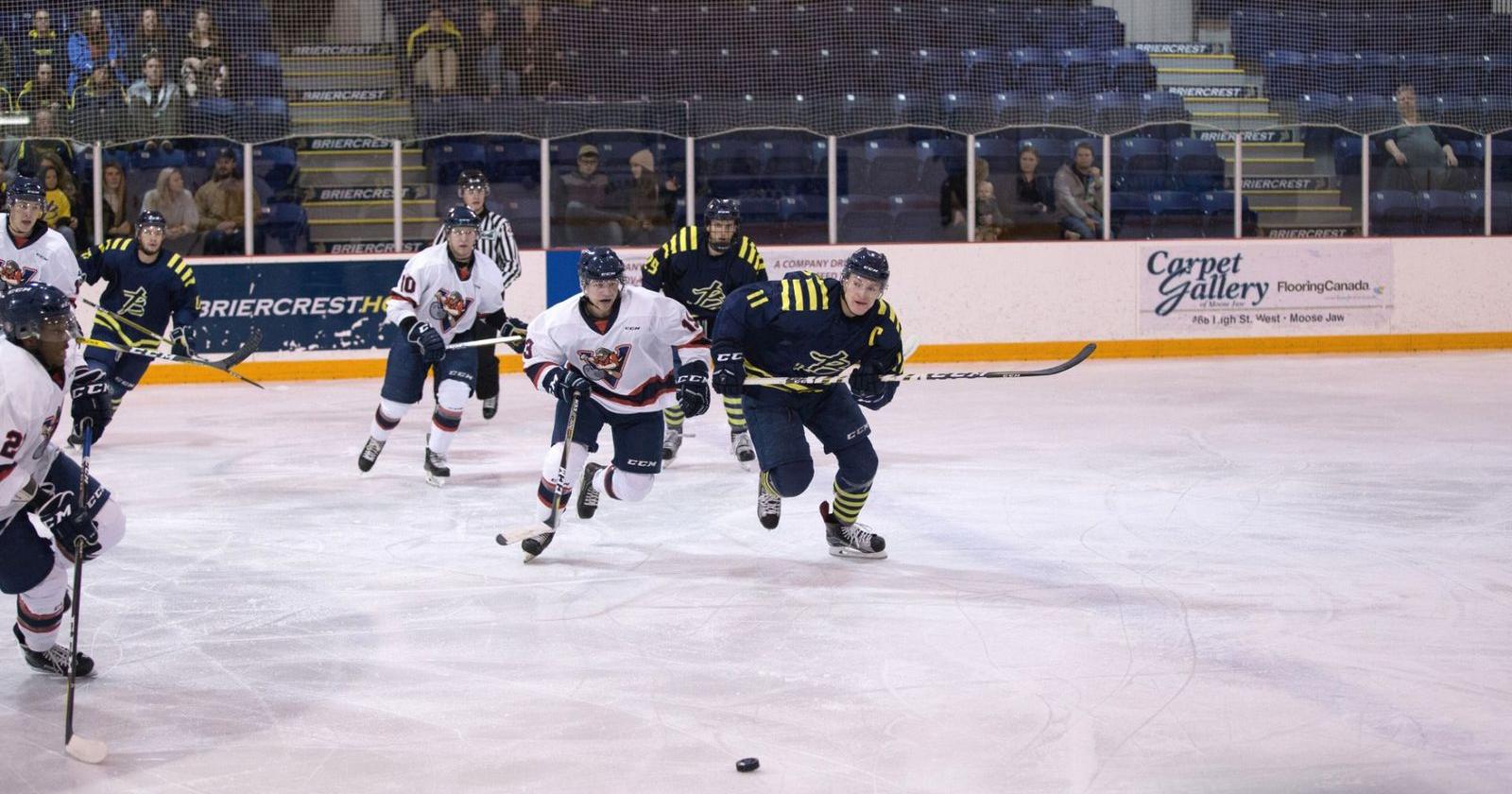 The Alberta Colleges' Athletics Conference (ACAC) schedule shows that there are two exhibition hockey games scheduled for Frog Lake First Nations on Sept. 30 and Oct. 1. On the surface, that may not sound like a big deal. But the pair of weekend contests between the Portage College Voyageurs and the Briercrest College Clippers are in fact a very big deal and are about so much more than hockey. As part of the National Day for Truth and Reconciliation weekend, players will meet with Frog Lake youth to encourage them to dream big and show them the doors that hockey and education can open. There will also be a tailgate party with free BBQ, community meals and lots of top-notch ACAC hockey action.
Chief Greg Desjarlais of Frog Lake First Nations said he and his community are honoured to host the upcoming ACAC game between Portage Voyageurs and the Briercrest Clippers. "We look forward to inviting each and every one of you to come and witness our great Canadian game play here in Frog Lake. We want to be good hosts and we look forward to showcasing this event to our youth, membership and visitors."
Rick Flumian, Manager of Community Relations art Portage College, noted that the College and Voyageur student athletes are very excited to participate in such a meaningful weekend.
"Events like these that use sport to unite people are empowering and we are extremely pleased to be working with Frog Lake First Nations, Briercrest and our other partners," he said. "We hope this event will get the youth of Frog Lake First Nations to dream big and we hope to leave a positive impact from our interactions throughout the event."
"The Portage College Voyageurs are excited to be a part of this historic event hosted on Frog lake First Nations," said Jim Knight, Interim Manager of Portage College Athletics and Recreation. "This will be a wonderful opportunity for us to share the level of ACAC hockey with the fans and to thank Briercrest Clippers for joining us in these games."
The event would not be possible without the support of sponsors Mark's Hauling Ltd., Strathcona Resources Ltd., Northern Mat and Bridge, and Canadian Natural for the Community BBQ.
Director of Business Development at Mark's Hauling Ltd. Jon Armbruster is thrilled to help sponsor the event.
"It was an honour to work closely with Chief Greg years ago helping build successful teams for Team Alberta for the Aboriginal national hockey championships," he said. "Hockey is an amazing tool to connect males and females of all skin colours."
Briercrest Head Coach Sam Klassen is hoping the student-athletes will inspire others on this important weekend.
"It is an honour to be a part of these two exhibition games to be played on National Truth and Reconciliation Day in the great community of Frog Lake First Nations," he said. "We hope that our student-athletes can show and inspire the Frog Lake youth that you can use sport to have an impact on others as well as pursue education through athletics."
Event Details
Location: New Horizon Centre, 116 New Horizon Dr W, Frog Lake First Nations
Listen to the games live: www.myradiostream.com/froglakeradio
Friday Sept 30
4 P.M. – Tailgate Party
4:30 P.M. – Free BBQ sponsored by Canadian Natural
7 P.M. – ACAC Exhibition Game Portage College Voyageurs vs. Briercrest College Clippers
Saturday Oct 1
2 P.M. – ACAC Exhibition Game Portage College Voyageurs vs. Briercrest College Clippers
Media Inquiries:
Jaime Davies, Corporate Communications Manager for Portage College
780-623-5581