Women defeat SAIT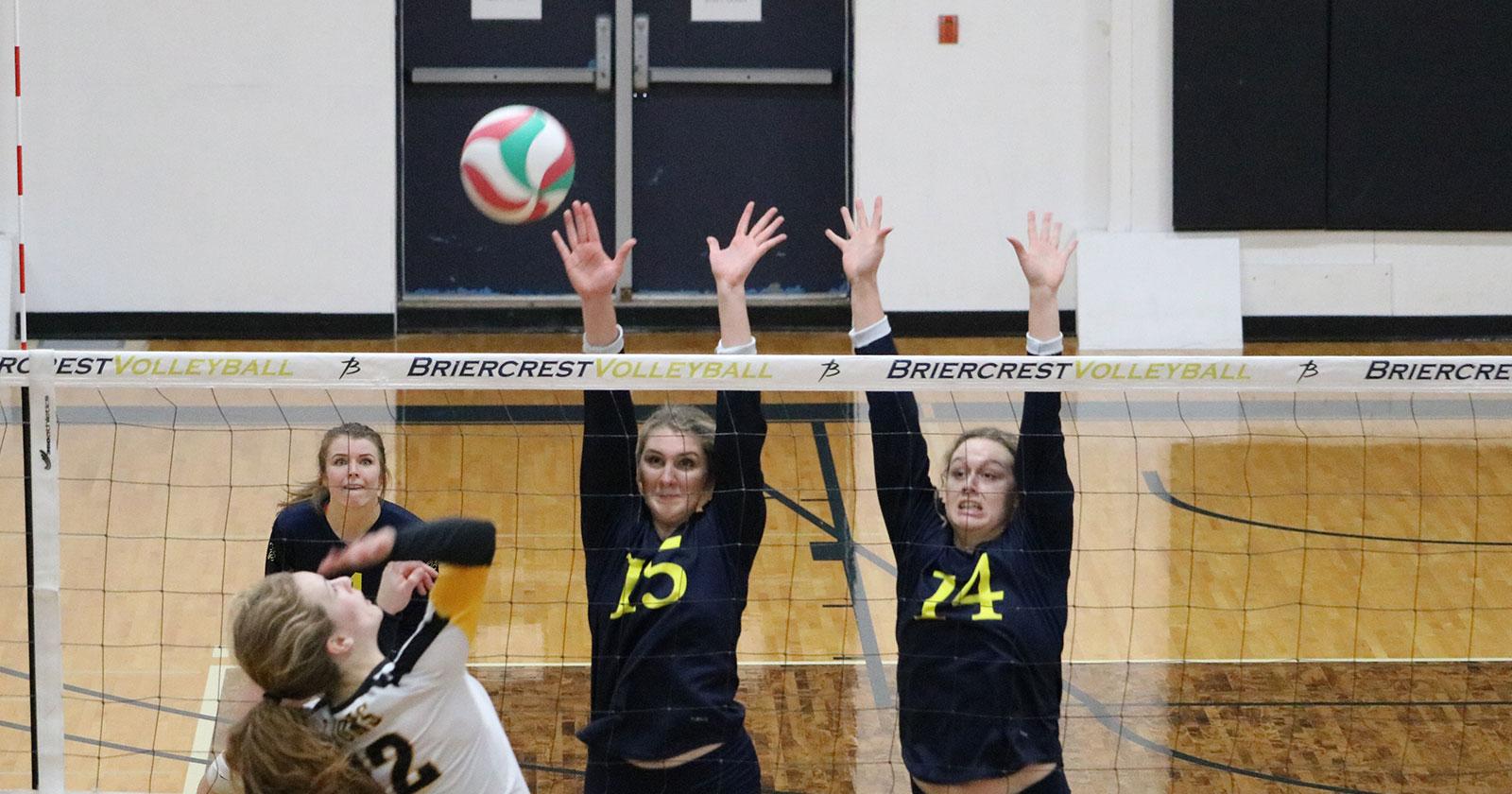 The Briercrest Clippers took on the SAIT Trojans, the outcome was a Clippers victory in five sets.
Starting the first set was a tight back and forth game between the two teams. However, the Clippers pulled ahead halfway into the set, until SAIT called a timeout. This stayed tight right till the end where the Clippers came out on top 25-23.
In the second set, Briercrest was more dominating, being in control in the whole set. The Trojans could not find anything to work off of. The score was 25-21 to end the second set.
In what would be the turnaround set for the Trojans, they came out and picked up their pace. And they accomplished this at the start of the set, pulling ahead of the Clippers, finishing the set 21-25 in a huge team effort.
And this wasn't the end of the Trojans, they were relentless and kept the Clippers in the match the whole way. Pulling ahead to win the fourth set 22-25. Leaving things to the fifth set where this could be anyone's game.
In what would be the last set of play, both teams came out ready to win. It was back and forth action all the way until the second half of the set where the Clippers pulled ahead and kept this with no errors in the whole set. Making for a Clippers victory 15-9. SAIT just could not finish what they started in the match. The final scores were 25-23 / 25-21 / 21-25 / 22-25 and 15-9.
Player of the game for the Clippers was #4 Ashley Erickson with 43 assists, 7 digs and 3 kills in a phenomenal game for Briercrest.