Women's Volleyball Welcomes Elly Blackaby to their Coaching Staff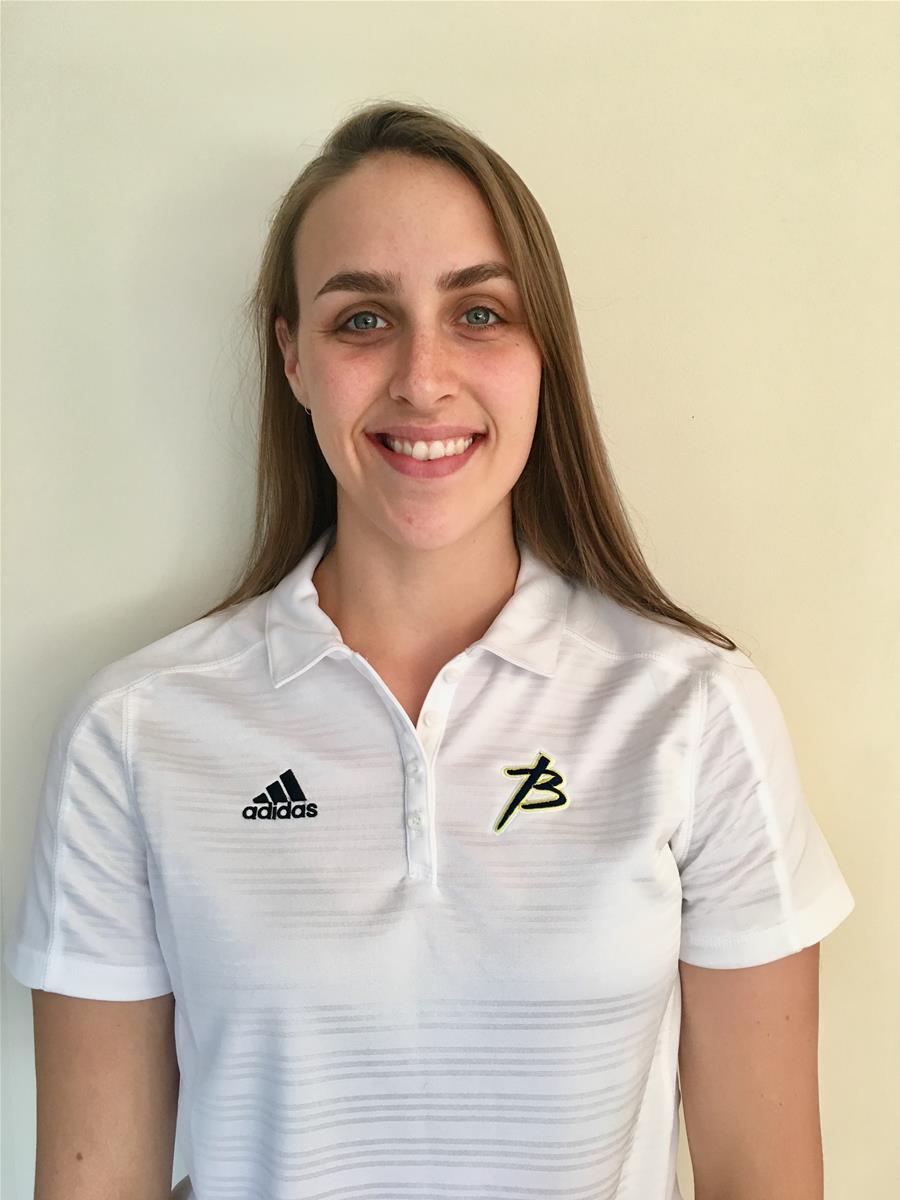 Briercrest Athletics is excited to announce the hiring of Elly Blackaby as the varsity women's assistant coach and junior varsity volleyball head coach.
Head Coach for the women's varsity program Nolan Weinmaster, is looking forward to having Elly on his coaching staff this season explaining, "I had the privilege to coach Elly for 2 years here at Briercrest when she was starting her post-secondary career. It was awesome to watch her grow and develop into an amazing player through all of her hard work, dedication and competitive drive. She has gone on to earn some fantastic opportunities to compete at the highest levels of our sport, and it will be so great to have her bring that valuable experience back to our program here. I am so excited for our players to be mentored by Elly, as she is an amazing person who loves Jesus first and foremost, and has a very high level of character. It will be fun to watch her grow and develop as a coach, and I am really looking forward to working with her!"
Elly, originally from Red Deer, Alberta but has called Caronport home since high school, will be bringing plenty of experience to the women's volleyball programs this season.
Elly first began playing volleyball when she 11 at summer camps and became more competitive in the sport when she turned 16. She explains that her family has always been athletic which helped to grow her interest in sports and not to mention, having three brothers also pushed her to be more physical early on. After graduating from high school, Elly was just coming off a serious knee injury and knew she needed time and a little more on the court experience before moving into the CIS/ U-Sport level. This prompted her to attend Briercrest which she says, "was the most logical choice: it was right in my home town, it had a great volleyball program, and it was a Bible college." During her time here, she received both Briercrest and league recognition, earning Briercrest's athlete of year and women's volleyball MVP in addition to receiving ACAC player of the year and was an All-Canadian and first team all-star.
After completing 2 years at Briercrest in Biblical Studies, Elly explains she "was ready to move on to the next level of volleyball (CIS/ U-Sport). My coach, Nolan, knew that was my goal from the beginning and helped me (in SO many ways) to be able to accomplish that goal. I played out the rest of my 5 years at Trinity Western University and graduated with a degree in Biblical Studies." Elly also earned a spot on the first and second All-Canadian teams and first team all-star for Canada West while at Trinity Western. However, her volleyball career didn't end in college, Elly went on to compete on Canada's FISU team for one year, 2 years on the Canadian National team and one season of pro in the Philippines.
Through all her experiences though, Elly credits Briercrest and "the intense Christian community that was foundational for me and continued to be a foundation even after I left. Although I left Briercrest for a higher level of volleyball, it was really hard to go! My experience here was incredibly positive, both as an athlete and as a student. It felt so good to be a part of a team that put Christ before volleyball—Nolan was really good at emphasizing this throughout my time there." More importantly, Elly acknowledges God's timing and plans for her life saying "during my time as a student athlete, I always considered God to be the most important thing in life. He was the one who led me to each school and to the sport I loved; he was the one who opened opportunities; and he also called me to follow Him as I played volleyball and studied."
Elly hopes to bring her experience as a Christian student-athlete into her coaching role. As she describes, "I hope that my experience will play a role in helping the teams that I will be coaching. Most importantly, I hope that I can be a faithful follower of Jesus and that this will be an example for the girls. I also hope to create a space where God is the focus of all that we do—through action, prayer, devotional time together, and vulnerability."
As she looks towards the start of the season, Elly explains "I absolutely loved my time as a student athlete in college. It is such a special and unique experience that not everyone gets to have. The fact that I get to be a part of other girls' college experience is so exciting and such a privilege! I'm just looking forward to walking alongside of these girls as they learn what it takes to be elite athlete, as they learn to work hard in the classroom, as they learn to become good teammates, and most importantly, as they learn to follow Jesus in all that they do."
While keeping a busy coaching schedule, Elly will also continue her education as she works towards her Masters of New Testament this fall. Her husband Matt, who played basketball at Trinity Western, will be finishing his 5thyear this season on the Briercrest men's team. He will also be continuing to work on his Masters of Divinity in the seminary program.