Briercrest falls to Ambrose in first game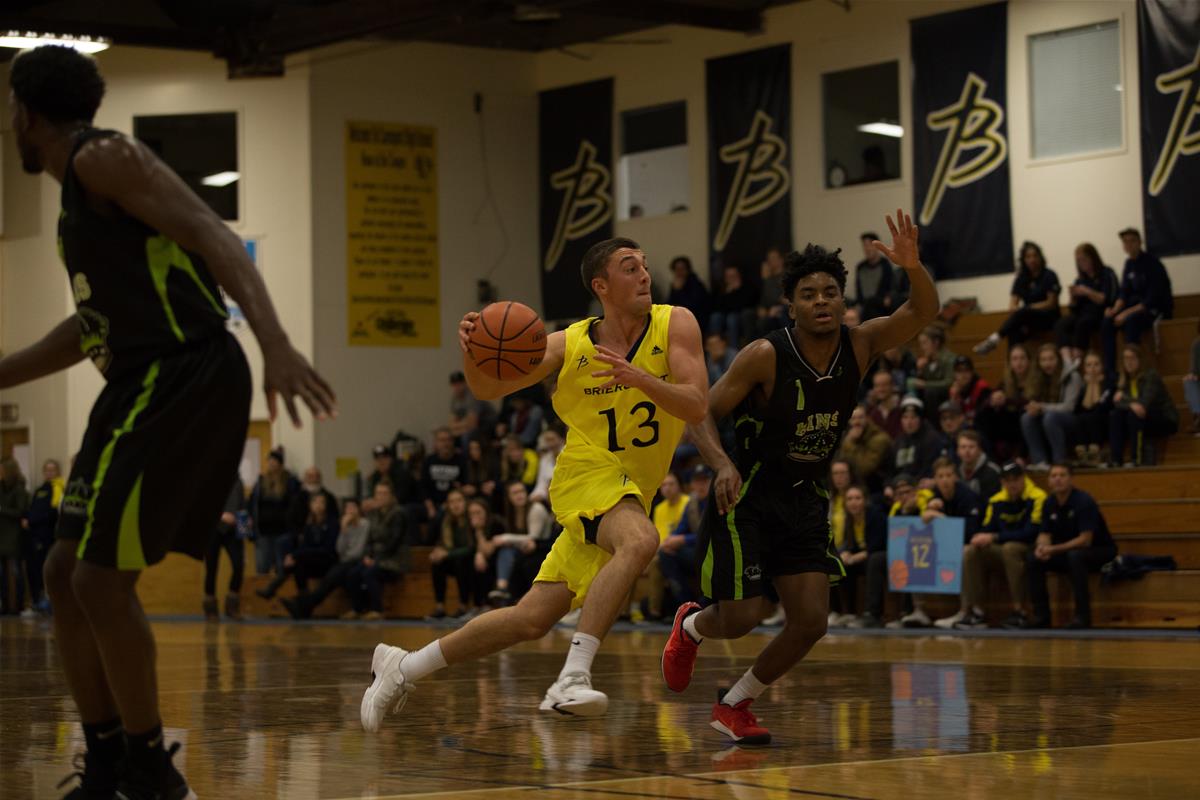 The first home game for Men's Basketball took place on Friday, January 12th with Briercrest vs. Ambrose University. Ambrose took home the win with 88-71 after a consistent point battle that began in the first quarter.
The first quarter started with a three-point shot made by Briercrest player, Thomas Neustaedter, assisted by Brian Tolentino which started the back-and-forth between teams. The teams were close throughout the entire first quarter, but Briercrest came out with a 26-24 lead.
As the second quarter started, the competition between Ambrose and Briercrest continued as they advanced point-for-point. As the game went on, Ambrose took back the lead and scored three points by Kyle Swiednicki which set the pace for Ambrose for the remainder of the game. The second quarter ended with a 55-42 lead for Ambrose.
Brandon Tolentino, for Briercrest, went into the third quarter scoring a three-point basket for his team and Ambrose answered back with multiple attempts as well as points scored. Throughout the game both teams exhibited team work and strategy as they played. Ambrose displayed intentional sportsmanship when addressing referees and proved their skill as they executed well planned out plays.
Energy rose as the fourth and final quarter came. Ambrose was in the lead 68-56 and was playing to keep their edge. Both teams made many attempts and had many turnovers which resulted in a tighter defense, but Ambrose kept their advantage. The game ended with Ambrose winning by 17 points and giving player of the game to #23, Blake Seebach, with 23 points, 12 rebounds, and 5 blocks. Briercrest's player of the game was #6, Brandon Tolentino, with 16 points, 14 rebounds, 2 assists, and 3 steals.
Article by Ali McMaster