What Two Can Do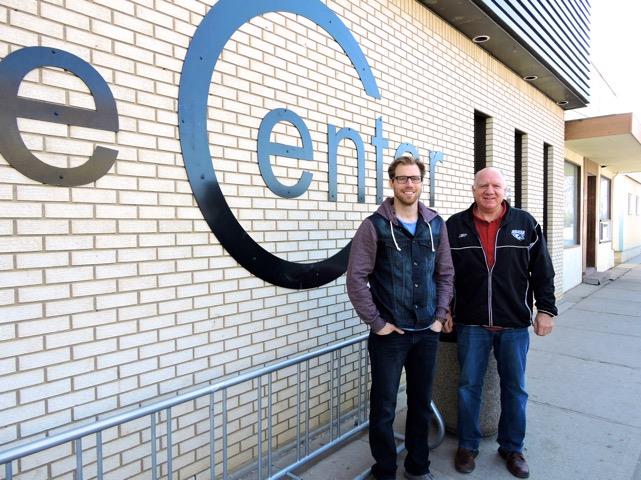 There is something incredibly inspiring about someone who is fully dedicated and passionate in what they do. Jim Magee and Nathan Wiebe exemplify this in their work at Swift Current Community Youth Initiative (SCCYI). In addition to their bond as alumni of the Briercrest men's hockey team, Magee and Wiebe passionately dedicate their time and energy to serve the youth of Swift Current in practical and spiritual ways within the context of a healthy, growing community.
SCCYI was established five years ago when Swift Current's Eastside Church of God purchased a pool hall and converted it into a youth drop-in centre. Jim recalls: "The pastor and congregation wanted to give back to the community … they saw a need for this centre for the youth of Swift Current." Soon after, Pastor Kevin Snyder of Eastside approached Jim about directing SCCYI. It was a perfect fit. Along with his background interacting with adolescents as an elementary teacher and high school counsellor, Jim had also earned a MA in Marriage and Family Counselling that equipped him to recognize some of the deeper needs of youth at SCCYI.
Nathan Weibe, some decades younger than Magee, grew up with an ingrained love for hockey, having played all his life and having spent time coaching junior and college teams. "I was always known as the guy that played hockey," he says. Studying toward a BA in Psychology from Briercrest equipped Nathan for his current work with youth more than he could have imagined: "With the degree I was able to understand the kids that are going through very difficult situations … hearing their stories and understanding why they react to things the way they do." While working with youth had scarcely been on Nathan's radar, after graduation some friends pointed him to Jim Magee and this soon led Nathan to Swift Current where he would take on the role of program director at SCCYI.
SCCYI is much more than just a centre for youth. As Magee describes it: "Our goal is to inspire youth and to help them holistically, one relationship at a time … in a safe and fun environment." SCCYI provides many different ways of offering unique services to youth completely free of cost including professional counselling, guitar lessons, movie nights, special events, and nutritious meals, all within a community context where healthy relationships can grow. "The community that the centre represents is sometimes all these kids have … for us it opens up so many different opportunities to share faith with the kids," adds Nathan.
As the month of April comes to a close, Magee, Wiebe and the rest of the crew at SCCYI are busy preparing events for this spring including a SCCYI online auction that will raise money to send kids to camp this summer free of charge. As they anticipate what the Lord will do this next season, they know it will take continued dedication and passion each day.
For more information on what SCCYI is doing and how to get involved, please visit their website at sccyi.ca