Brett Mitchell,
MMus
Instructor in Music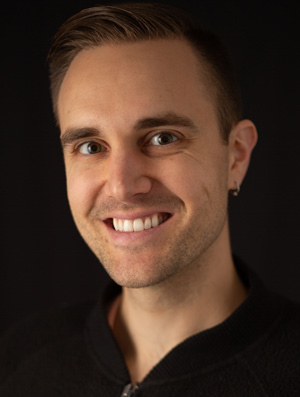 [javascript protected email address]
306.756.3409
Teaches:
Musicianship
College Singers
Musical Theatre
Private Voice Lessons
Learn to do by doing. In musical education, practice is the key.
Teaching Philosophy
It takes great discipline to build a musical technique, and an awareness that learning to use the voice (or any instrument) to its fullest capacity will take hours of repetition, weeks of study, and years of training. I teach students how to most effectively communicate a message and become capable of communicating this message through excellent musicianship and a solid technique. The art of performance is a life-long study, but by the time the student leaves the studio they should have the tools to pursue their passions towards further achievement in the musical and performing arts.
Background
Brett Mitchell graduated from Briercrest College in 2012 with a Bachelor of Arts Voice Performance Concentration and then went on to receive his Master of Music degree in Vocal Performance from the University of Montana in 2016. Brett started his professional career as a performer in 2016 and continues to pursue his performing interests. Brett is highly involved in theatre at Briercrest College, having spent many hours working on Briercrest's Christmas Celebration, Voices from the Front, Classical Concert, and Summer Stage. He is able to continue to hone his performing and directing abilities in these venues and finds great value in helping to offer these high-quality productions.
Education
Master of Music Vocal Performance from the University of Montana
Bachelor of Arts Vocal Performance Concentration from Briercrest